06/02/2011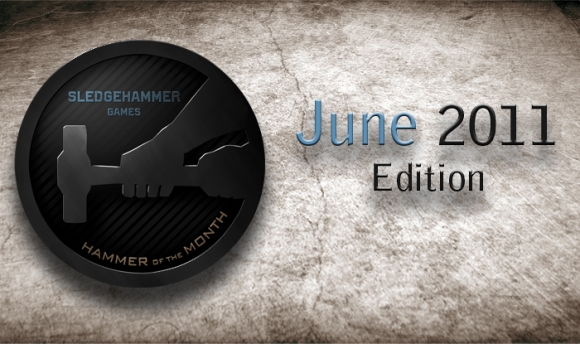 Welcome to Hammer of the Month, June 2011 Edition!
Do you have a YouTube channel? Are you ready to show off your design scheme and talent? We're looking for an elite YouTube channel that best represents the Sledgehammer Games community.
We want to see you ingeniously transform your channel into a Sledgehammer Games/Call of Duty showcase. We are looking for the ultimate depiction of what the franchise and our studio means to you, the ultimate fan.
Bonus points will be awarded for custom designs, unique artwork, and any SHG specific video content. We had loads of entries for our May contest, so we expect the competition to be high. Bring your A game and let's keep this baby rockin!
Like always, the winner will receive the Tool Box of Chaos.
So send us a link to your YouTube channel to contest@sledgehammergames.com
Deadline for submission is June 30th, 2011.
Winner will be announced at the beginning of July's contest.
Written by Guy Beahm
Categories Culture
06/01/2011
And the winner for the first ever Sledgehammer Games Hammer of the Month Contest is….
Stephen (Tipsy)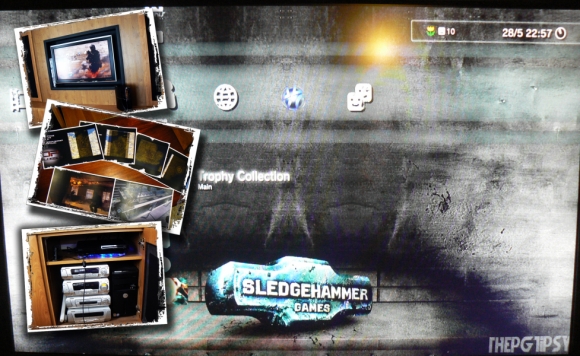 Congratulations!
We had a ton of entries in this month's competition. It was hard to pick a winner. Thanks to all who sent in their unique, crazy, and many times inappropriate submissions!
"Why is my setup the best gaming set up?" Stephen says. "The surround sound means that you're always aware of people trying to sneak around in FPS games and it's especially helpful in Modern Warfare 2 to combat those using ninja and/or trying to sneak around. Couple this with the big unit devoid of distractions and a big TV makes for quite an immersive gaming experience. Plus the sofas are mega comfy to say the least!" It also didn't hurt that Stephen sent me a giant box of cash and a poem titled "Ode to Sledgehammer Games"
Stephen's prize from the Tool Box of Chaos will be in the mail real soon. Maybe he'll do a prize unboxing for everyone!
UPDATE! (6/10/2011)
Stephen has posted an unboxing video. Check it out: http://media.photobucket.com/image/recent/woodpure100/ae2a20fb.mp4
The Hammer of the Month Contest for June will be announced tomorrow.
Written by Guy Beahm
Categories Culture
05/03/2011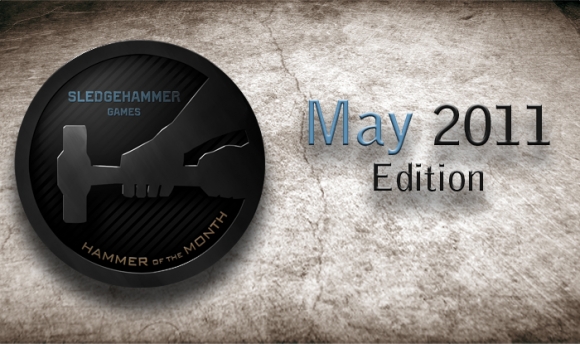 Welcome to our first Hammer of the Month contest!
Here at Sledgehammer Games we celebrate excellence. We know our fans are passionate, creative and unique. This contest is where you get to show why this community is the best!
Along with the fame that comes with being showcased on our blog, Hammer of the Month winners will also receive a random prize from the Tool Box of Chaos. What's inside this box?
It could be Sledgehammer Games apparel, a rusty nail, a signed piece of development memorabilia, a leprechaun ... who knows, it could be anything!
So who gets to claim the first ever HotM title? Let's find out:
Do you think you have the sickest gaming setup of all-time? Do you have the ultimate display of gaming passion? Does it have a Sledgehammer theme? Send us pictures and/or video links along with a description of why you have the best gaming setup to contest@sledgehammergames.com.
Deadline for submission is May 27th, 2011.
Winner will be announced at the beginning of the June contest.
Good Luck!
Written by Guy Beahm
Categories Culture
04/12/2011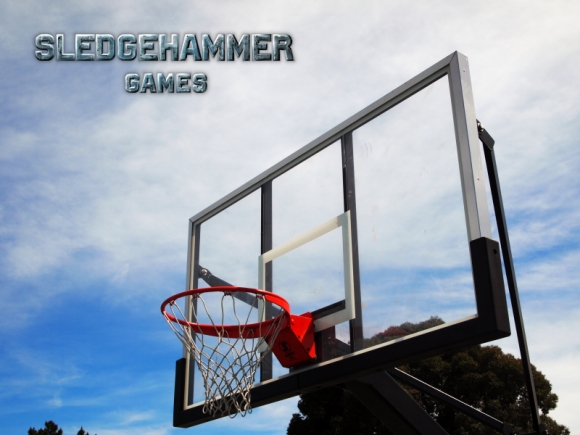 Sledgehammer Games is currently working hard at creating a fantastic Call of Duty experience. While all of our time is devoted to our particular project, we sometimes need to take a break to gain back that mental focus.
Here at Sledgehammer, some of the crew partakes in playing basketball at the local community center during lunch hour.
"Playing ball is a great way to not only build up your endurance and conditioning, but it's also a fun way to get out and interact with some of the people here at work." says Engineer David Kuo. "When you're running up and down the court for an hour or so, you don't really realize what a great workout you've gotten until it's all said and done."
Sledgehammer Games prides themselves as being not just a first-class game developer, but also a well-knitted family that embraces the experiences we have during the development process. Our culture expands into a variety of events including sports. So as time progresses, we look to expand on our growing culture by giving you an inside look in on some of the activities and happenings involved with the Sledgehammer Family.
To stay up to date on Sledgehammer Activities, please follow us on:
Don't forget, our first Hammer of the Month Contest will be announced in May on our Facebook!
Written by Guy Beahm
Categories Culture
04/08/2011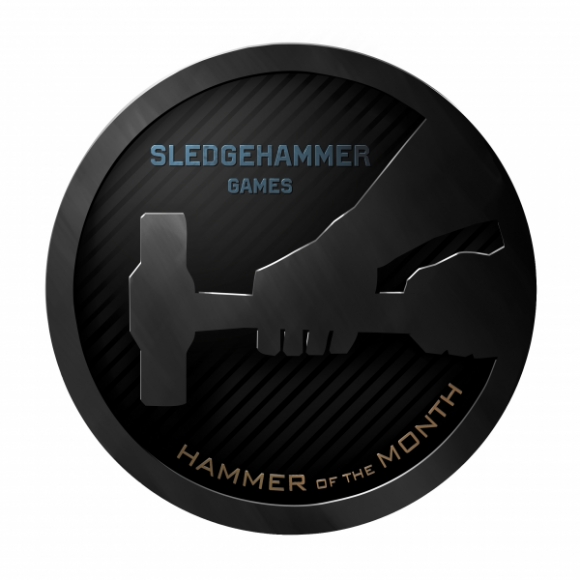 At Sledgehammer Games we strive for excellence in everything we do!
Our family of talented developers strives every day to meet the level of excellence needed to develop the greatest games the industry has to offer.
We want that extension of greatness carried over to our fans.
Introducing an inimitable following of the Sledgehammer Games Team:
HAMMER OF THE MONTH
At the beginning of each month starting in May 2011, we'll introduce a unique fan of the month contest on our Facebook Page that will allow you an opportunity to earn exclusive Sledgehammer Games prizes and memorabilia. In addition to becoming Hammer of the Month and part of the SHG family, contest winners will be showcased right here in Sledgehammer Games' Community Blog.
Are you ready to become a leader in the Sledgehammer Games Community?
Are you ready to become the Hammer of the Month?
Make sure to follow us on Facebook and Twitter to stay up to date with Sledgehammer Games news.
Stay tuned for the first contest announcement!
Written by Guy Beahm
Categories Culture