05/05/2011
Written by Sledgehammer Games
Categories Modern Warfare 3
06/28/2010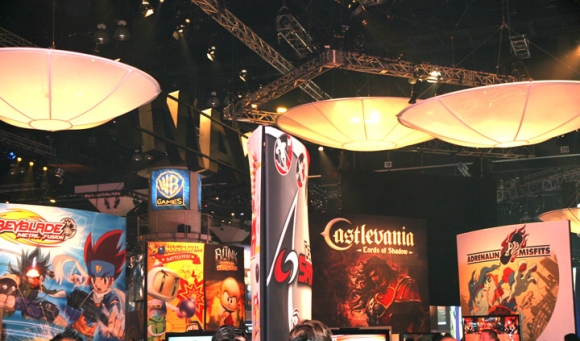 Condrey and I hit the show and saw all the big booths and new games. I haven't missed an E3 in a decade and I was a bit underwhelmed by some of them. There were a lot of games I just wasn't that interested in this year. On a positive note, the ones I am interested in are looking tight! I think this holiday should be a pretty good one, but not as good as 2008!
Just as I began my rounds I bumped into my old pal, the guy I created, Isaac Clark. He was so happy to see me. He mentioned he didn't like his new suit as much as the old one. :P
We saw the Nintendo booth which was freaking packed as were the Sony and Microsoft booths. Hardware and peripherals were big this year with a slimmed down 360, the Nintendo 3DS and the new motion controllers from Sony and Microsoft. Everyone was talking about 3D.
Somehow along the way Condrey got lost and I found him semi-naked and crying. For some strange reason he insisted on us meeting all the mascots that were there. Since he was in such a sad state I indulged him. I'm not proud of it but let the record show, everything was legal. I think.
Attendance was quite a bit smaller than other years which was strange and may be bad for the industry but made it easier to walk around. Obviously I'd rather see the industry strong. I have a feeling that some of the new hardware may help this holiday.
The games I am most looking forward to is Gears of War 3, Zelda, Twisted Metal and of course Black Ops to name a few. I'll keep my eyes on a few more to see if they keep trending well. All in all, I'd say it was a good E3 and I'm glad we're back at the Staple's Center doing the big shows again.
Written by Glen Schofield
Categories Modern Warfare 3
06/15/2010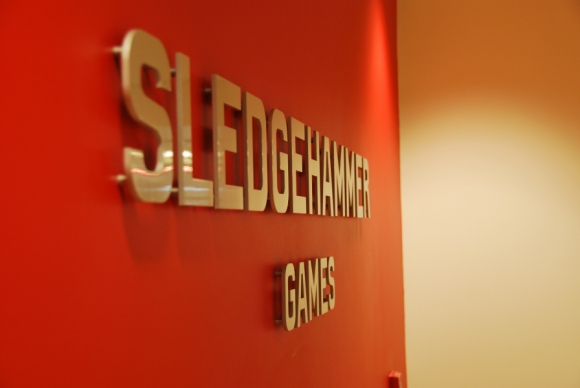 Welcome to our new website! Although we liked the first version, we decided that our original design wasn't exactly right for us. I blame Michael Condrey (Sledge) the other co-founder. We needed a site that reflected our studio look, culture, direction and identity better. So after years of intense research, focus tests, billions of dollars, scientific analysis, pie charts, luck and a complete redesign we are extremely happy and proud to unveil our newest design.

This time we created a site that was easy and intuitive to navigate and full of details about us and the games industry. We wanted a site you'll want to come back to so we'll always stay current and new. And we'd like to hear from you too.

What would you like to know, learn about or see? Send us ideas, photos, sketches and money (preferably unmarked sacks of cash).

Our studio has grown to well over 50 developers, people who are some of the best in the industry. We are still hiring and growing rapidly as we staff for a title in arguably the hottest franchise in games:

Call of Duty! We are proud and humbled to be a part of Activision and this esteemed series. We look forward to creating games that the fans will embrace.

On February 27th we moved into our state of the art facility. We designed it from the ground up with the very latest technology and equipment. It's also built to enhance collaboration, foster new ideas and the idea that everyone at Sledgehammer Games is a game maker; we want every person to feel free to express their ideas, thoughts and concerns.

If you'd like to be a part of a AAA development team, have fun and make exciting and high profile games, check out our career page. We have many exciting openings and a bright future ahead of us.

Thank you for visiting our site. I encourage you to check back often and let us know how we're doing.
- Glen A. Schofield
a
Written by Glen Schofield
Categories Culture, Modern Warfare 3, Question of the Week