11/15/2011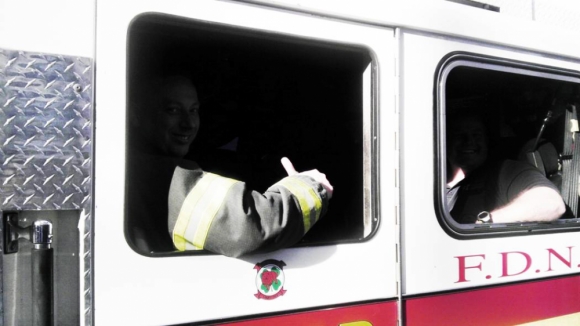 The Sledgehammer NY Launch Experience was beyond anything I could imagine. Just to be able to spend time in that great city, retrace the steps of our first few missions, and meet the fans, was an honor that to me is really unparalleled. Don Veca our Audio Director, Brett Robbins our Creative director, David Swenson our Senior Sound designer, and myself the Animation Director, all landed at JFK on Nov 5th, 2 days before launch.
Unfortunately it was the same day as the New York Marathon so our first hours in the city consisted of sitting in Traffic. However, once we were out of the cab, it was clear that this trip would be something memorable. The city was filled with bus stops, Cabs, and billboards with our advertising on it. Nothing was more impressive than the amazing MW3 Noob/Vet signage and billboards in Times Square.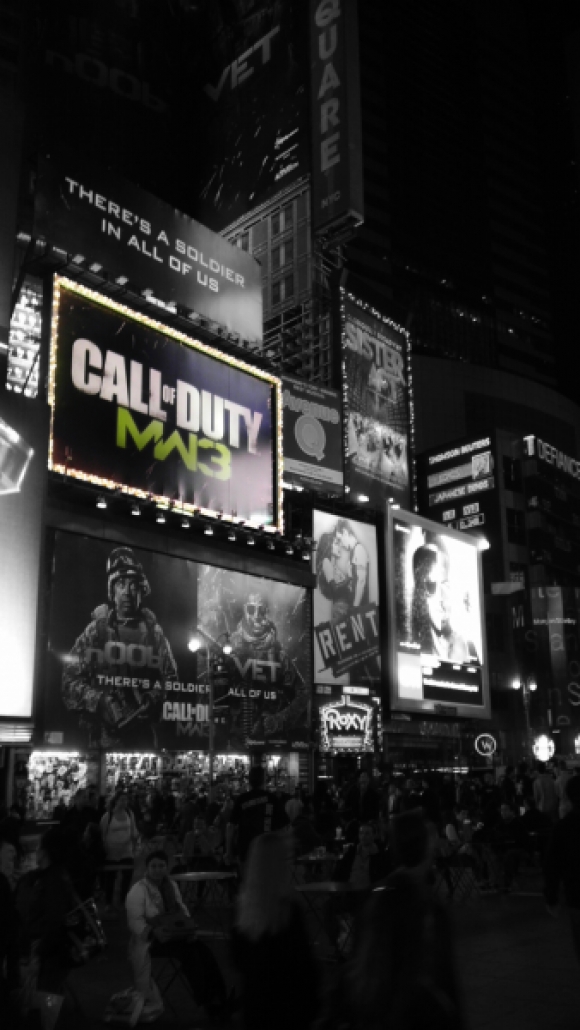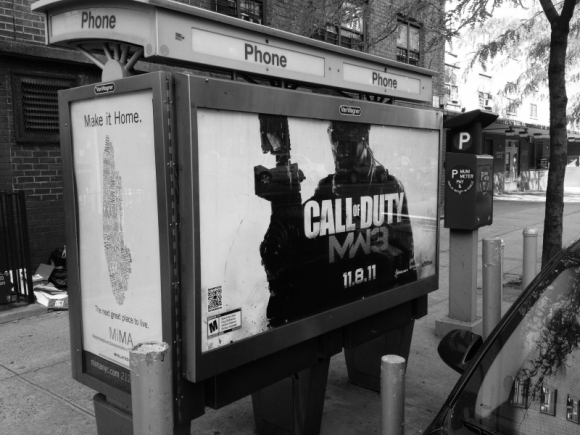 The thing that really stood out to me was the amazing fan reception. From getting comp'd "Guest of New York" passes to walk right onto the ferries and over to the Statue of Liberty, to spending close to an hour talking and taking photos with New York Fireman, who were the ultimate "superfans", it was probably the single most memorable experience of my 16 year professional career.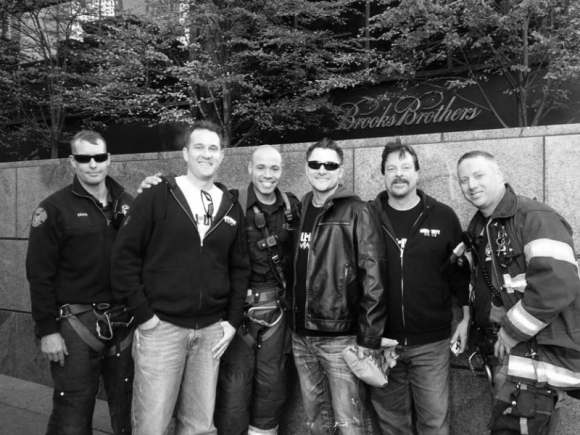 Everywhere we went there were "shout outs" and people asking questions about our MW3 gear that we wore proudly. On Tuesday we decided to go downtown and retrace all the steps of the "Black Tuesday" mission. We literally started at the stock exchange and worked our way backwards, through "Tiffany's", through "15 Broad", all the way back to where your Humvee crashes in the intro sequence. Having some time to be out enjoying the city and its sights was really great, especially with such memorable interactions.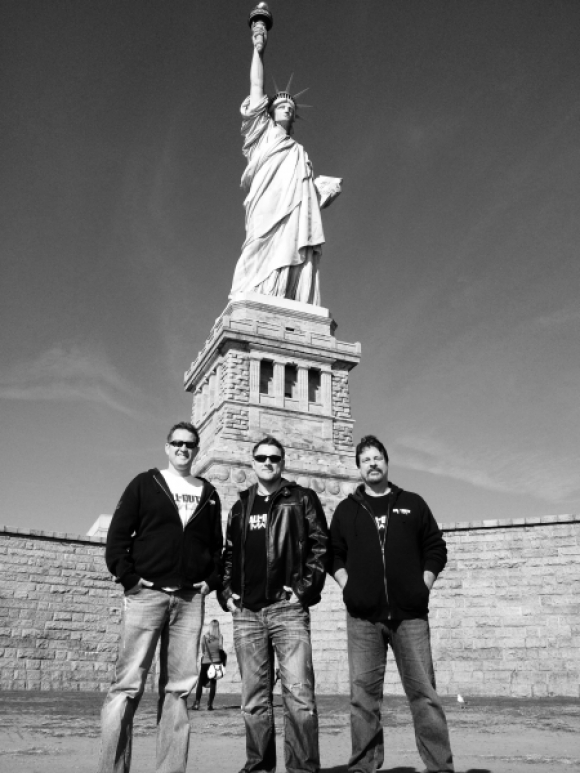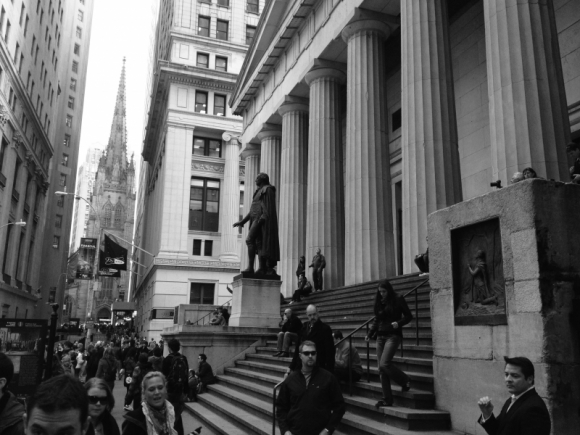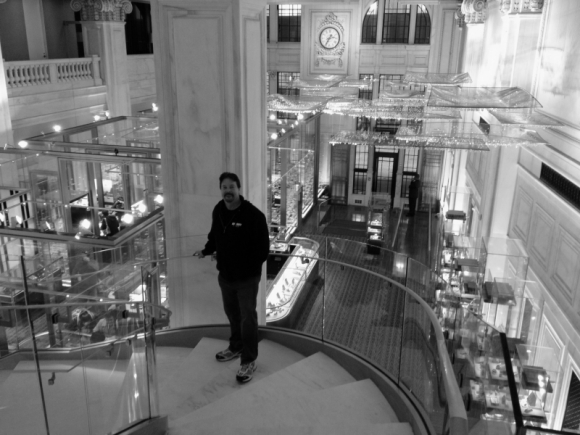 Tuesday Night we showed up at our respective Gamestops around 9pm. My Gamestop in particular was right across the street from Best Buy, and at all venues the lines had already formed. Entering the store, it was jam packed with fans.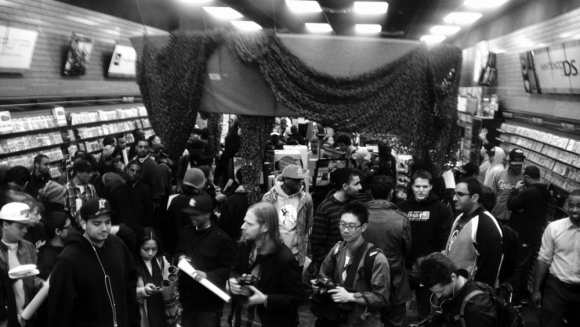 Immediately the signing began! Posters, Boxes, Game Consoles, Game Covers, you name it, and the people hadn't even picked up their copies of the game yet. Things piled up for us to sign faster than our pens could move. This carried on for about an hour or two.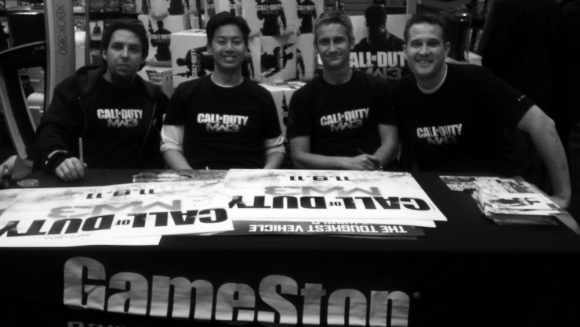 Apparently people realized that the line stretching outside to pick up the games was far longer than anyone could have guessed... All the fans had evacuated the store and taken up their position in the streets, waiting anxiously for the clock to strike midnight so the pickups could begin. We quickly pre-signed a ton of posters and game covers and decided to step outside to get some fresh air. Looking down the street I literally couldn't see the end of the line...I'd say 3-4 blocks down then rounding a corner.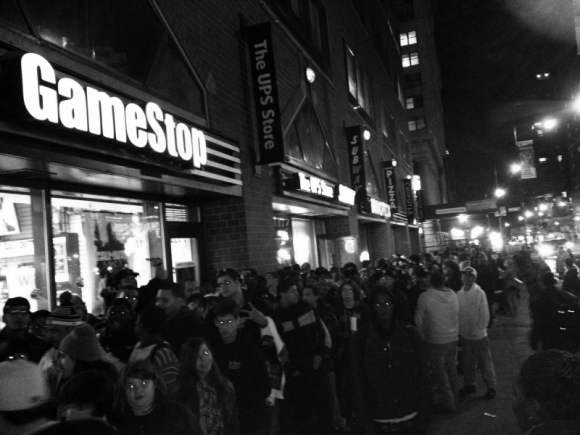 After stepping back into the store, there continued to be a relatively constant flow of people coming in and wanting to take pictures with us and what not until midnight approached. As 11:59 came and went, the atmosphere outside started to resemble that of New Years eve. 10,9,8,7,6,5,4,3,2,1....................ROOOOAAARRRR!!!!!!!
The cheering and honking outside as midnight hit was crazy and the line began to flow into the store. At that point it was just take pictures and sign EVERYTHING. A few scattered media interviews, but in general just a ton of fan interaction. Never have I seen fans with such passion and excitement for anything. Many of them shared their gamertags with me on that night and have been killing me endlessly online ever since. All in all it was a 3 days that I will never forget.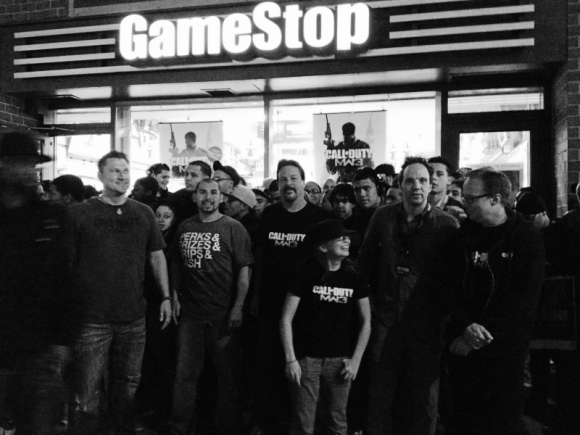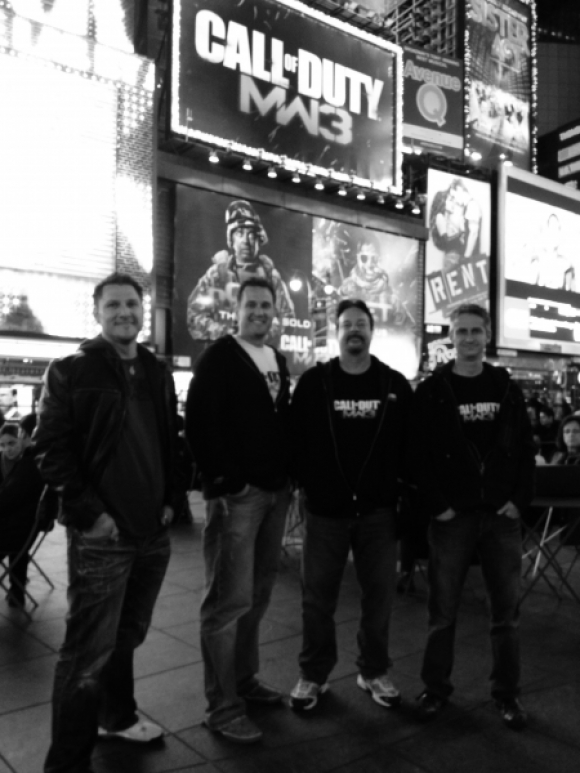 More Call of Duty: Modern Warfare 3 Global Launch recaps to come!
Follow us on Twitter for updates: http://twitter.com/shgames
Written by Chris Stone
Categories Modern Warfare 3
11/14/2011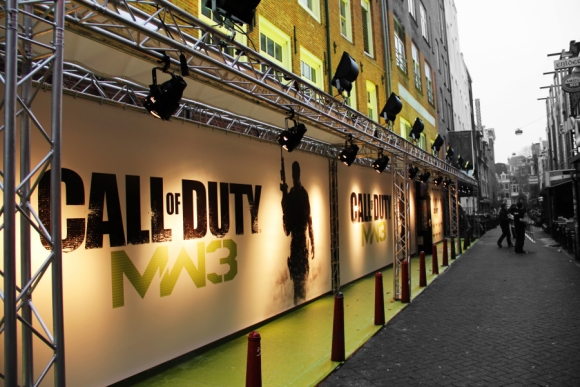 Last week we had our huge Global Launch of Call of Duty: Modern Warfare 3 and various members of the Sledgehammer Crew flew all over the world for exclusive launch events.
We thought we'd share some pictures from each of these venues throughout this week starting with Sledgehammer Games' Community Manager Guy Beahm and Build Engineer David Kuo's trip to Amsterdam, Netherlands.
The launch event in Amsterdam was a huge success. Activision hosted a private party for some 300 guests including celebrities such as DJ Afro Jack and the World Champion Netherlands Baseball team. Celebrations ensued all the way until the clock struck 12 midnight! VIP guests received XBOX 360's, MW3, Headsets, and Gunnar glasses. It was an impressive event and we'd to thank everyone from the European PR team, all the invited guests and celebrities, and the city of Amsterdam for hosting such a wonderful event: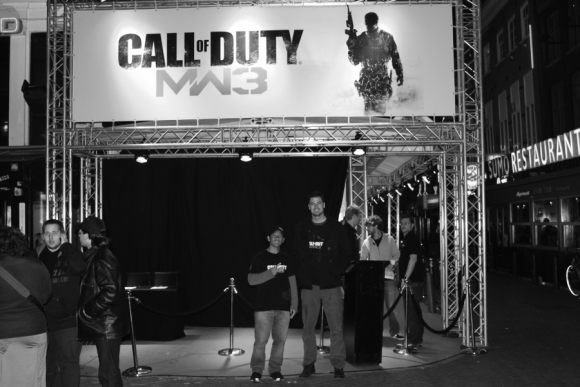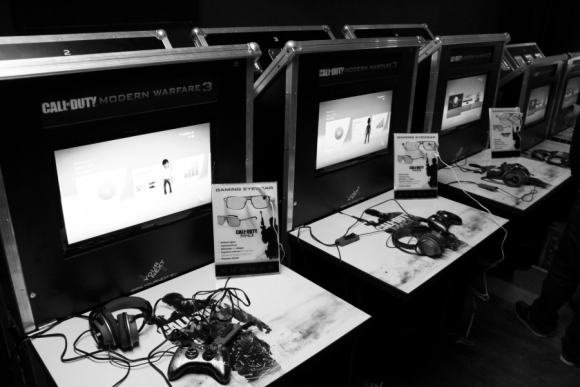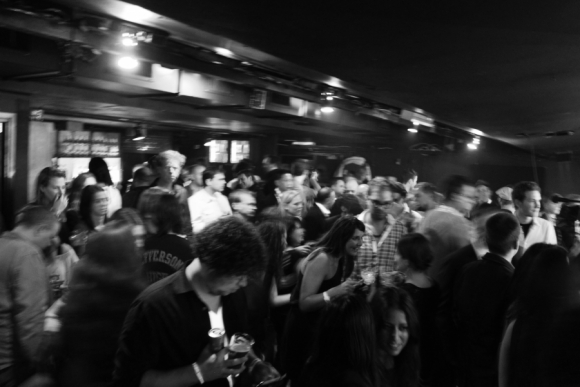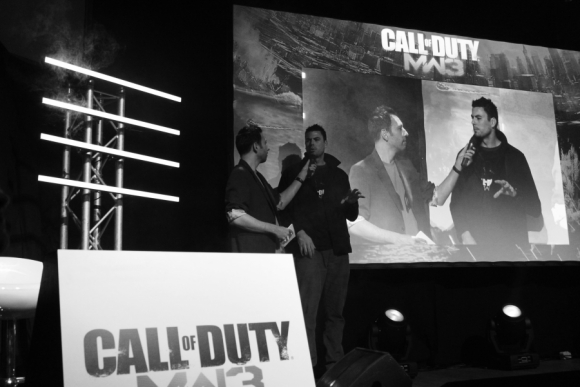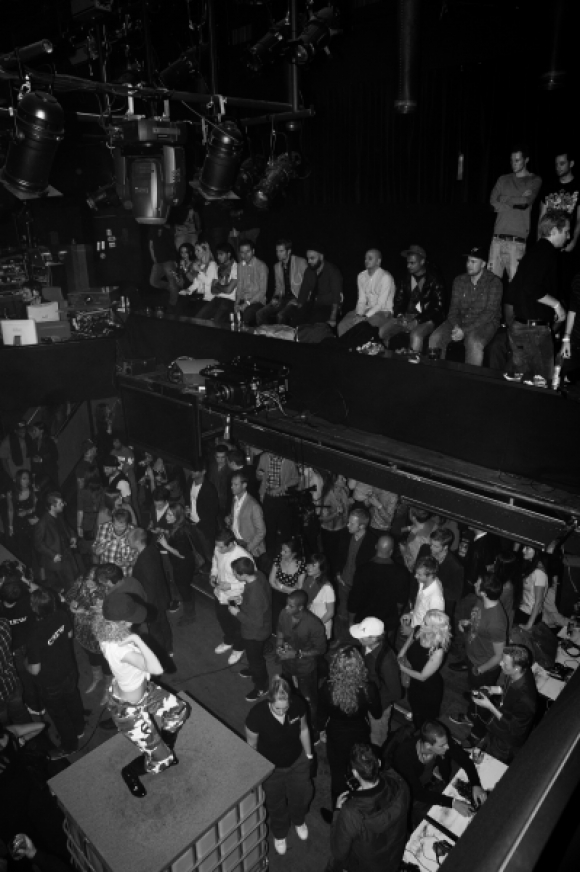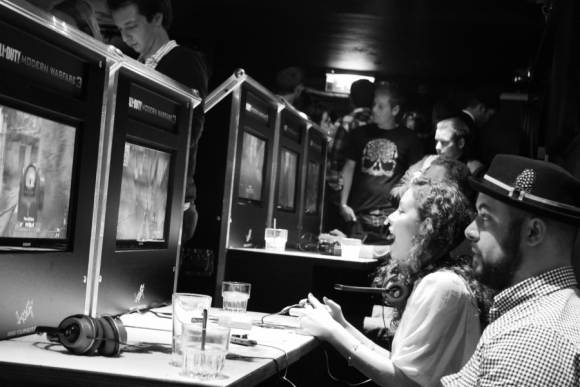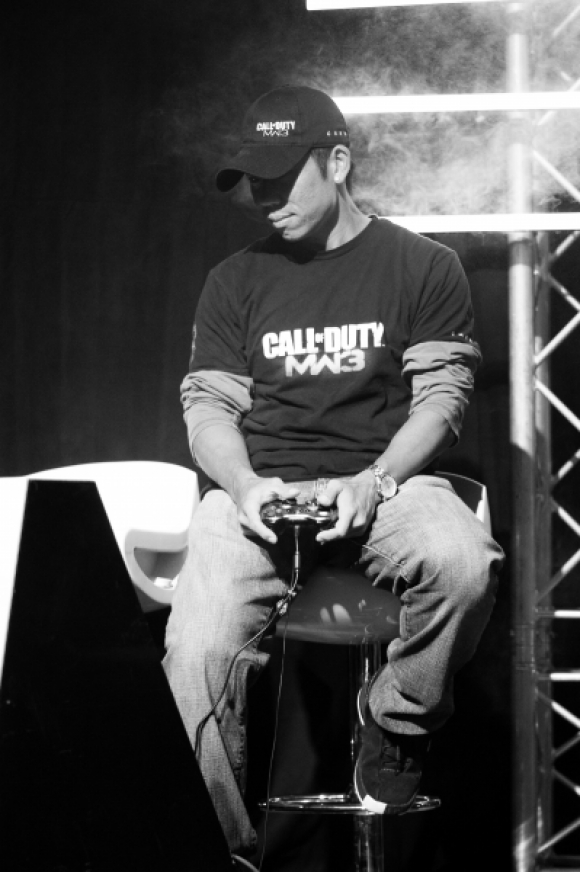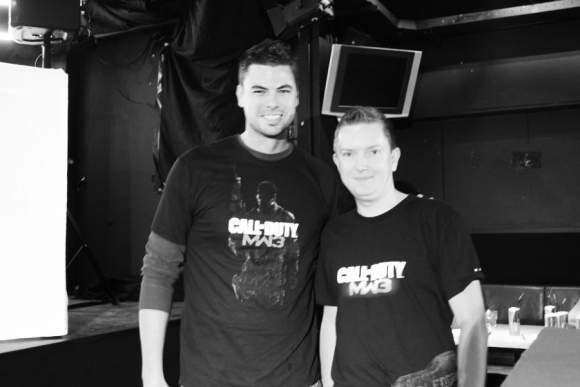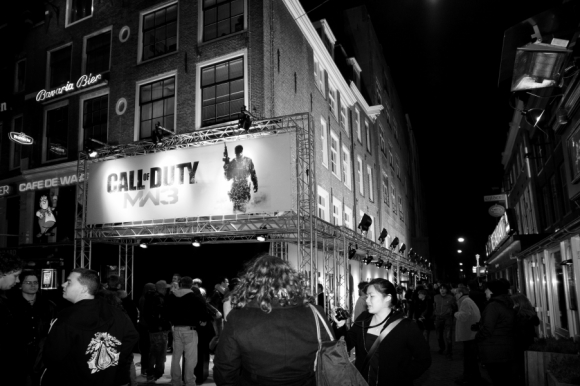 More Call of Duty: Modern Warfare 3 Global Launch recaps to come!
Follow us on Twitter for updates: http://twitter.com/shgames
Written by Sledgehammer Games
Categories Modern Warfare 3
11/11/2011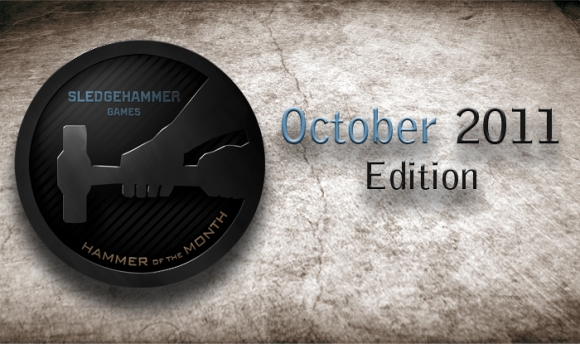 For last month's Hammer of the Month Contest, we asked all of you to take a picture of pre-launch MW3 signage/advertisement. How does MW3 look at your local electronic store? It could've be anywhere from billboards, posters, to bus signage... whatever best showcased Call of Duty!
We had a lot of entries this month but somehow we couldn't get over this incredible Call of Duty display at Walmart. Thanks to Sledgehammer Fan, Casey, for sending these in: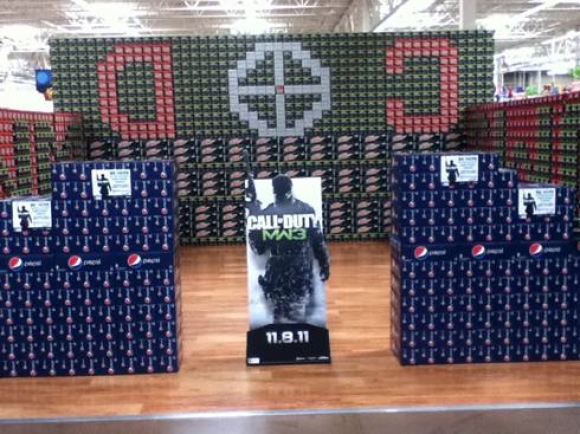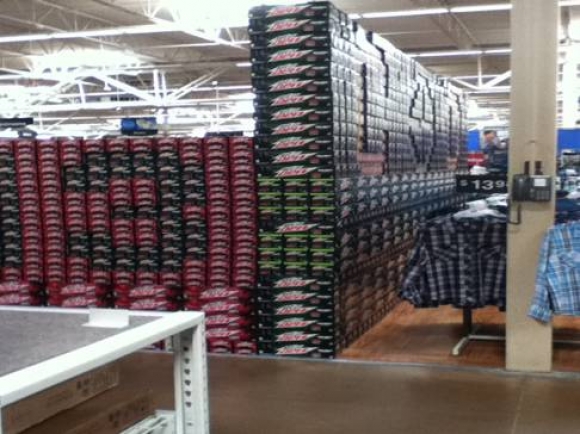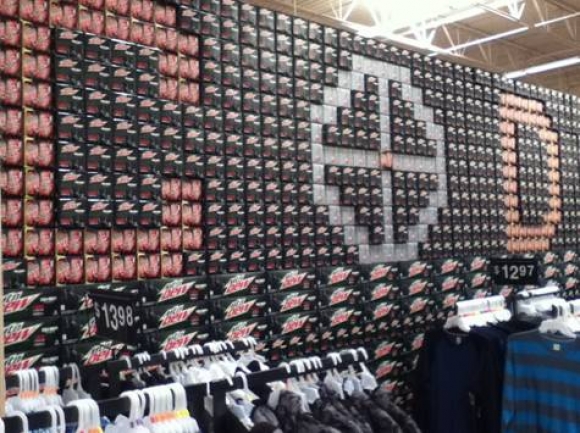 So with that said, congratulations Casey! You are our 2011 October Hammer of the Month!
Looks like you'll be receiving our famous Tool Box of Chaos! What's in your tool box you ask? How about a sneak peek: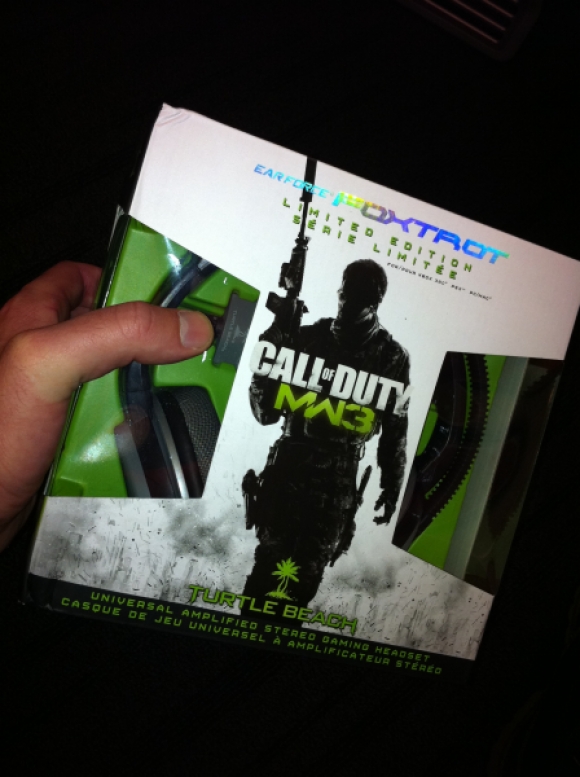 Make sure to follow us on Twitter for anything and everything Sledgehammer Games related: http://twitter.com/shgames
Written by Guy Beahm
Categories Culture, Modern Warfare 3
11/07/2011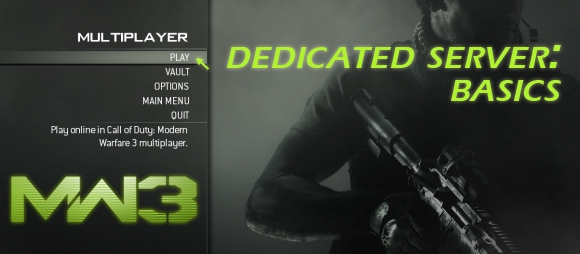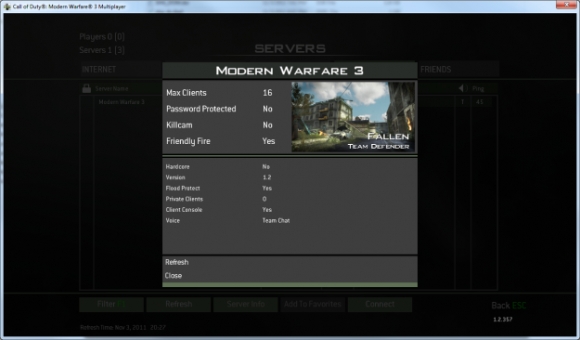 This document provides the basic steps to setup, host, and join a dedicated server in Call of Duty: Modern Warfare 3!
Table of Contents
Introduction
Recipes
Dedicated Server Playlist
Going Live!
Joining a Dedicated Server
Introduction
Welcome to Call of Duty: Modern Warfare 3! This is a quick look at how to setup, host, and join a dedicated server! You will learn about creating a recipe, a playlist, installing them on the server, and pushing the server live. SHG will be releasing part 2 of our guide soon detailing the more "Advanced" features of Dedicated Server including RCON, Voting, and more!
The "basic" steps of running a dedicated server are:
Create a set of recipes
Create a playlist
Start the dedicated server executable
Invoke the playlist on the server
Start the map rotation
Enjoy!
Recipes
1. A recipe is the match rules for a given map. In this section we show you how to create, save, modify, and load recipes. Using the Private Match feature you can easily create recipes to your liking. Additionally you can modify recipes in a text editor if you prefer. We've shipped with several example recipes found here:
<SteamRoot>\steamapps\common\modern warfare 3\admin\*.dsr
Creating a Recipe:
2. Access the recipe via the Private Match Game Setup Screen.
Select: PLAY ->PRIVATE MATCH ->GAME SETUP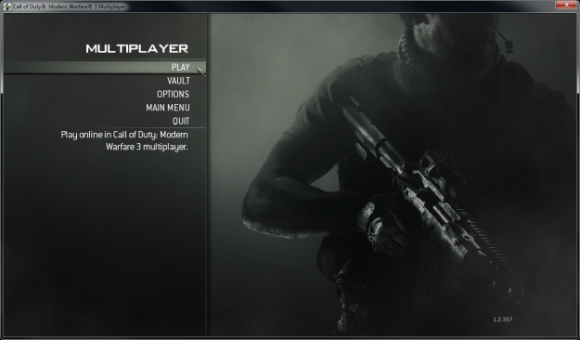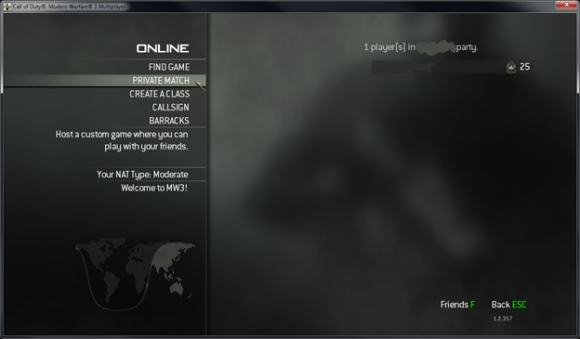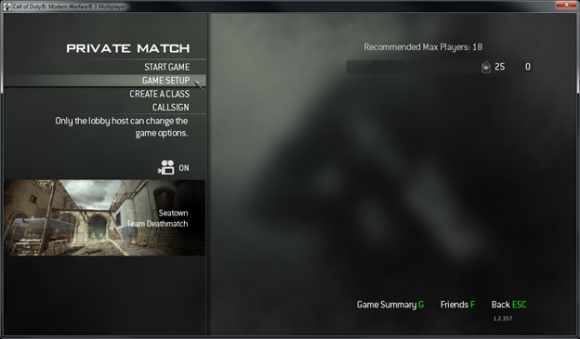 3. Now select what type of mode you want to create a recipe for.
Select: MODE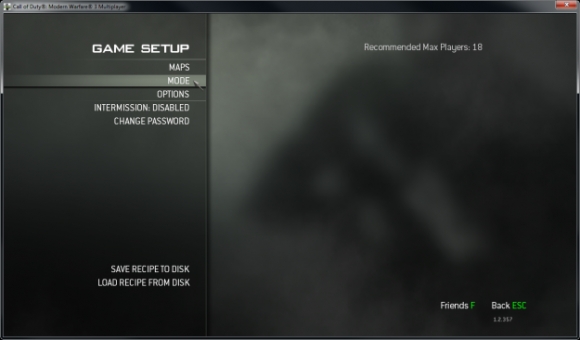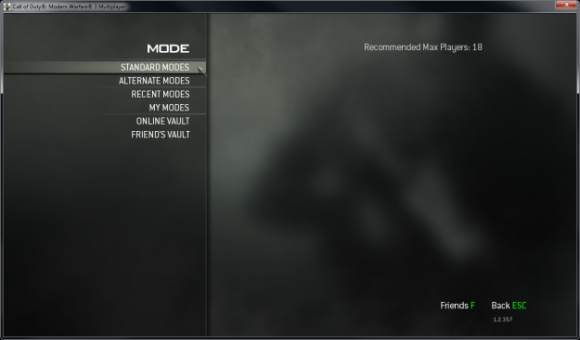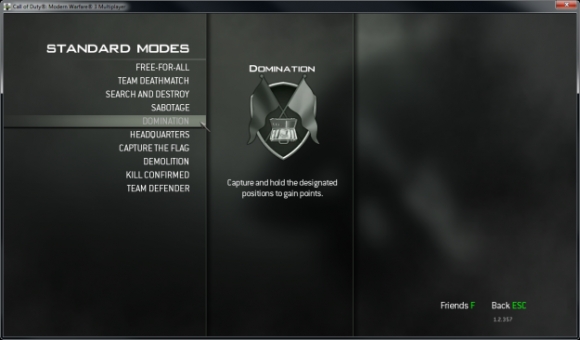 4. Depending on the mode different options to tweak are available. Tweak those options on the Game Setup screen.
Select: OPTIONS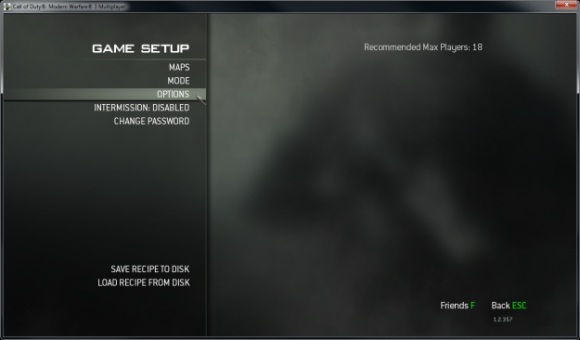 5. Tweak the options to your liking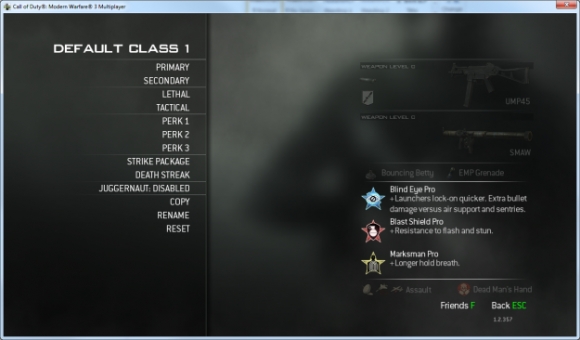 6. Now save it to the Admin folder to be used by the Dedicated Server. The save location is:
a. <SteamRoot>\steamapps\common\modern warfare 3\admin\
Select: SAVE RECIPE TO DISK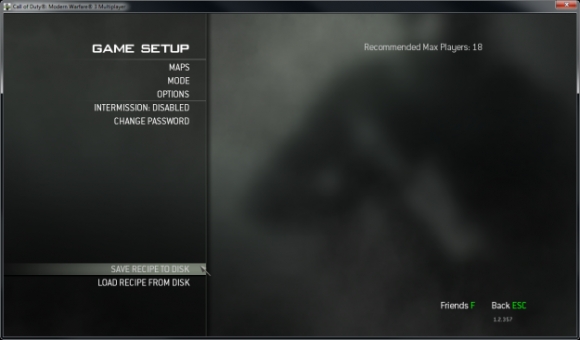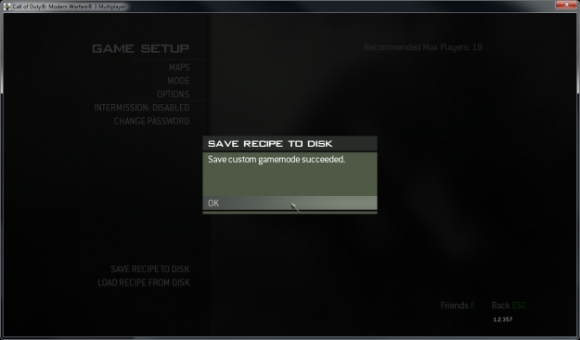 7. Your newly created recipe is now saved to the admin folder in the game root.
a. <SteamRoot>\steamapps\common\modern warfare 3\admin\
b. Most likely <SteamRoot> corresponds to: C:\Program Files (x86)\
c. The .dsr files are text files editable in notepad
8. If you want to modify a previously saved recipe select the Load option from the main menu. And repeat step 4.
Select: LOAD RECIPE TO DISK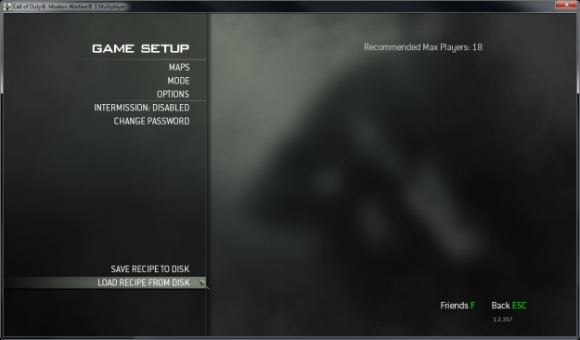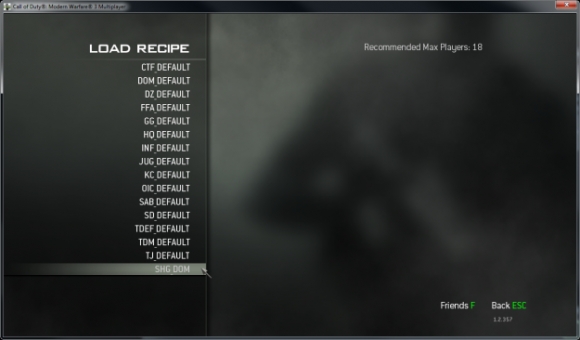 Dedicated Server Playlist
A Dedicated Server Playlist is a text file with a collection of map recipe pairs defining your map rotation. Additionally you determine a weight for each map recipe pair allowing you to increase or decrease the frequency a given pair is rotated to. The Playlist files have the extension .dspl (Dedicated Server Playlist)
A .dspl is a simple text file with the following format:
<level_name>, <recipe_name>, <weight>
<level_name>, <recipe_name>, <weight>
<level_name>, <recipe_name>, <weight>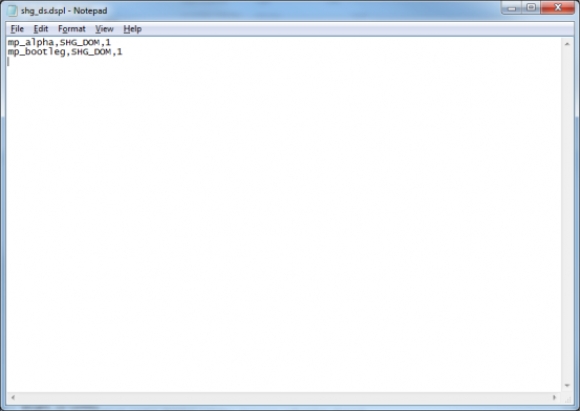 2. You can use a * to denote a random map
3. We shipped with an example .dspl that has more info found
<SteamRoot>\steamapps\common\modern warfare 3\admin\default.dspl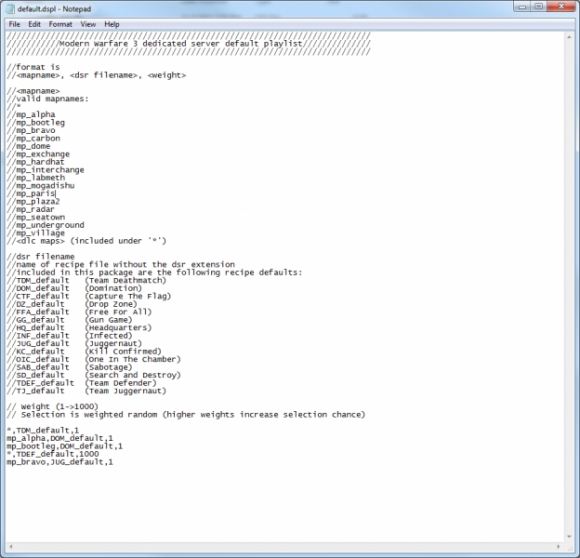 4. While playing, editing the playlist or a recipewill not be reflected untilthe next map rotate.
Now that you've made your recipes and playlist, it's time to install them on the server. Ensure all relevant files are in the admin directory:
<SteamRoot>\steamapps\common\modern warfare 3\admin
1. Launch the dedicated server from the Steam->Tools Menu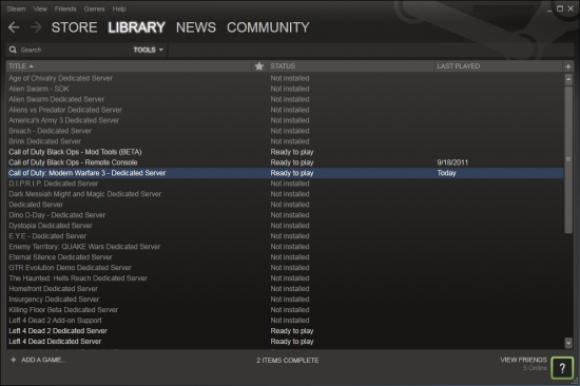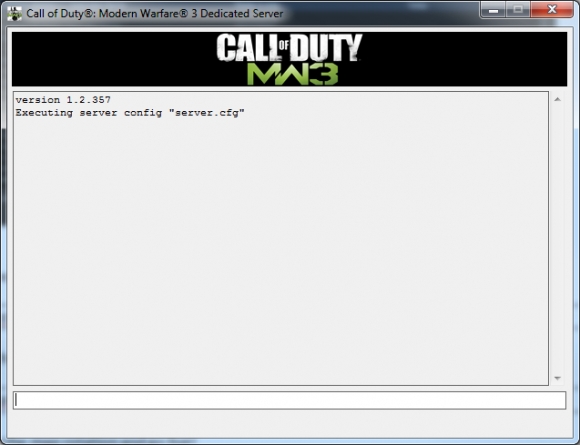 2. Name your dedicated server
Type in console: sv_hostname <myHostName>
3. Set the map rotation on your server.
Type in console: sv_maprotation<myrotation.dspl>
4. Start the map rotation and go live!
Type in console: start_map_rotate
5. To password protect your server.
Type in console: set g_password <myPassword>
For port setting and other information please see
<SteamRoot>\steamapps\common\modern warfare 3\admin\server.cfg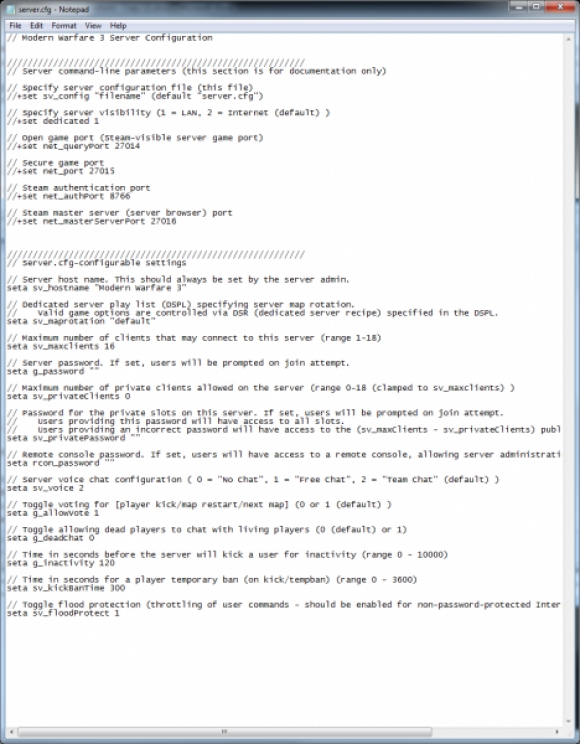 Joining a Dedicated Server
1. To join a dedicated server you need to enable the server browser in the options menu.
Select: OPTIONS -> DEDICATED SERVER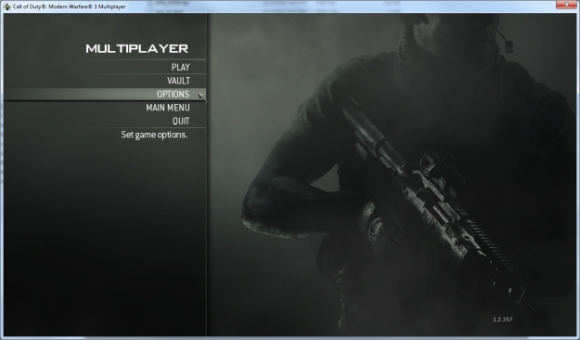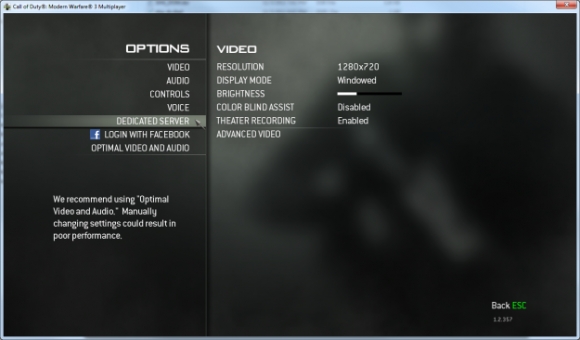 2. Now SERVERS is available in the MULTIPLAYER menu.
Select: SERVERS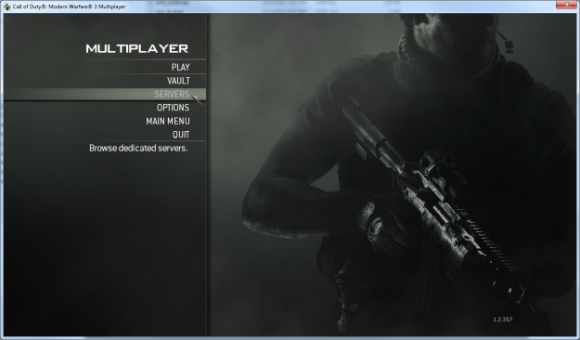 3. Find the server you'd like to join and hit Connect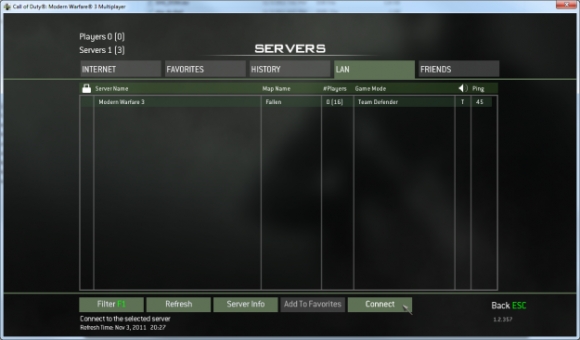 Written by Guy Beahm
Categories Modern Warfare 3
11/06/2011
Written by Sledgehammer Games
Categories Modern Warfare 3