02/25/2011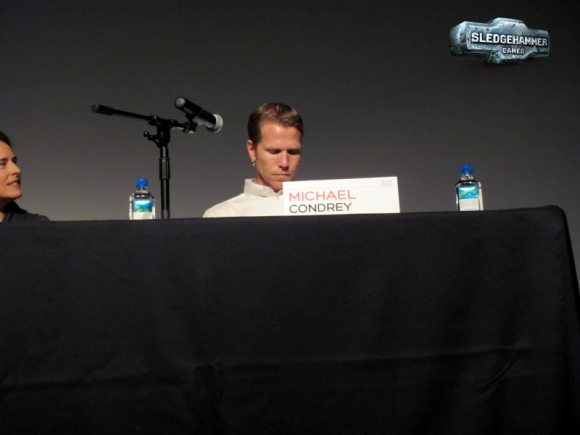 Michael Condrey joined the 2nd Annual Game Design panel discussion at the Academy of Art University in San Francisco last week. The Academy of Art offers video game design and art programs led by top industry professionals. The hands-on, interactive curriculum prepares students for creative success in the growing interactive entertainment industry.
In addition to Sledgehammer Games, the panel included industry colleagues from NCSoft, ngmoco, and OddMobb. "Right now, opportunities across the games industry are more diverse than ever and the panel represented a broad perspective." said Michael. The students were ableto hear insights from the moderated discussion, as well as ask questions of their own. Topics ranged from console, PC, mobile, and social games.
"I appreciated the opportunity to join the panel," Michael said. "The Academy has a strong program, and the enthusiasm from the students was great." "I was particularly impressed by the initiative shown by the art students who self published a hardbound book of their artwork. Chromagination (http://chromagination.blogspot.com/) is an impressive portfolio of the students' illustrations, and moreover is great show of initiative and creative drive."
More information on the Academy of Art University School of Game Design can be found here:
http://www.academyart.edu/game-design-school/index.html
Written by Guy Beahm
Categories People
12/17/2010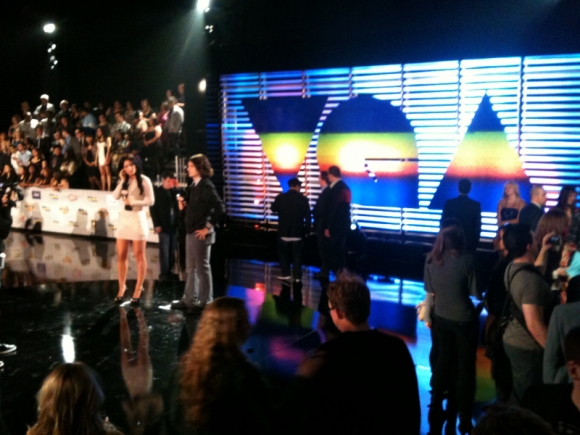 I have to admit I have never watched the Video Game Awards on Spike TV. Early on, I devotedly followed the announcements via the interweb. For the last few years I have had the chance to witness the event live, but I've never actually sat on my couch and enjoyed them the old fashioned way...on TV. Although Jack Black and Snoop performed live last year, the show just didn't quite come together. A large part of that was due to the fact it began as an outdoor red carpet pavilion on a day when LA got pounded by a torrential rainstorm which was just unlucky. However the highlight was watching Call of Duty: MW2 take Best Shooter and Best Multiplayer.
In contrast, the 2010 event was much better organized. The LA Convention Center worked well as both an indoor red carpet space, and a elegantly designed stage set. Personally, I thought Neil Patrick Harris was pretty good as the host. Happily, Call of Duty: Black Ops took home a number of awards (Congratulations to Treyarch for the well deserved recognition). I think Keighley and GameTrailers stepped up their game this year.
Whether the VGAs fully captured it or not, there is a ton of amazing talent across this industry passionately working on some remarkable games. 2011 looks to be an exciting year for gamers with a lot of really great titles lining up for the fall run. Studios continue to raise the bar, and that's a healthy motivation for all of us to continue innovating and pushing, especially here at Sledgehammer Games. I can't think of a more exciting industry to be a part of right now, and look forward seeing what great title or studio steps up and delivers the best of 2011.
In the mean time, I've already sent $60 to Naughty Dog for my Uncharted 3 preorder :)
Written by Michael Condrey
Categories People
06/14/2010
During our Open House back in April, we had a caricature artist capture our cartoon alter egos. Take a look.
Written by Glen Schofield
Categories People