08/23/2011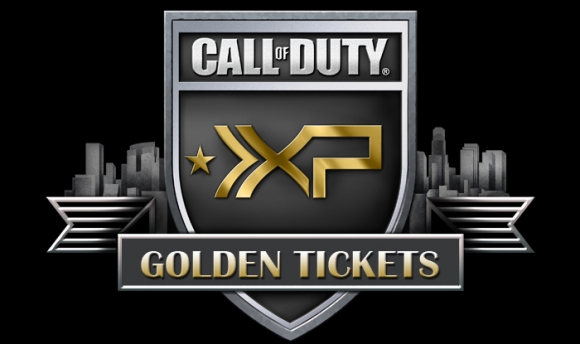 Would you like to attend Call of Duty XP? Sledgehammer Games just got a hold of 15 Golden Tickets and we're giving away all of them!
Here's how to win your ticket to the biggest Call of Duty event ever*:
Tomorrow at exactly 11am PST, one tweet will go out via our Twitter account: @shgames
Follow us on Twitter and retweet that same tweet to enter the contest! One hour later, Sledgehammer Games will hold a randomized drawing as we choose 5 lucky winners from the list of entries. We will repeat this drawing at 12 noon PST on Thursday and Friday with a total of 15 tickets given out this week.
Come on, give it a shot!
Follow us on Twitter and win your golden pass to Call of Duty XP
Good luck!
*Terms and Conditions:
You must be over 18 to enter the giveaway as Call of Duty: XP is rated 18 and you will not be allowed in otherwise.
The Tickets are not region restricted but Hotel and Airfare are not included with the Ticket
The Ticket code is redeemable online and is for one time use only
You must follow us on Twitter to win
Written by Guy Beahm
Categories Modern Warfare 3
Contributors
GM/CEO
VP/COO
Legal Terms of Use Privacy Policy ESRB.org
© 2010 Activision Publishing, Inc. Activision and Sledgehammer Games are registered trademarks of Activision Publishing, Inc. All rights Reserved