10/04/2011
Every once in a while the crew at Sledgehammer Games puts their cooking skills to the test with a traditional lunchtime potluck. This time around, in keeping with the theme of Call of Duty: Modern Warfare 3, the food was inspired by "Paris."
The team brought in their interpretations and renditions of plates that reminded them of France. Here's a short list from our prestigious cooks:
Beef Bourguignon– Beef stew braised in red wine
Ham Quiche– Deep Dish Ham Pie
Spinach and Pine Nut Quiche
Crepes Suzette– French Dessert
Bamh Mi– Traditional French countryside salad sandwich
San Vuong going to work on the Beef Bourguignon!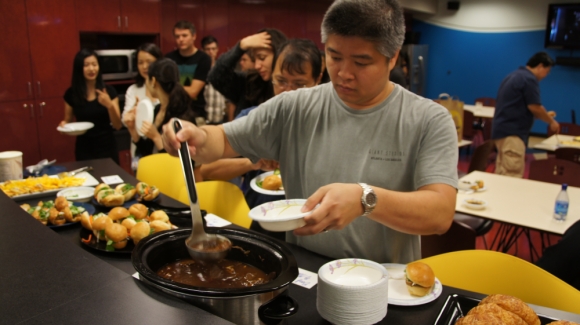 Did someone cut in line? A food argument and fight ensues…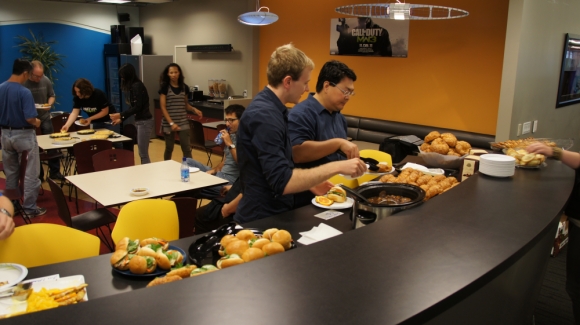 It only makes sense to have a variety of pie choices right?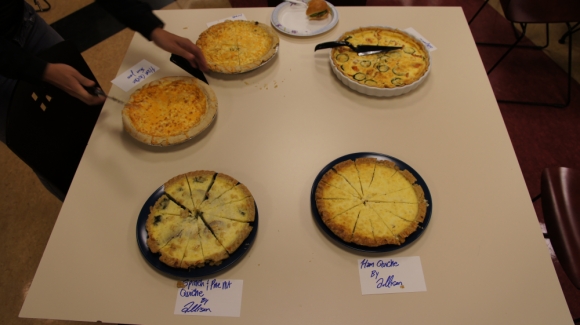 Mmmm, Delicious!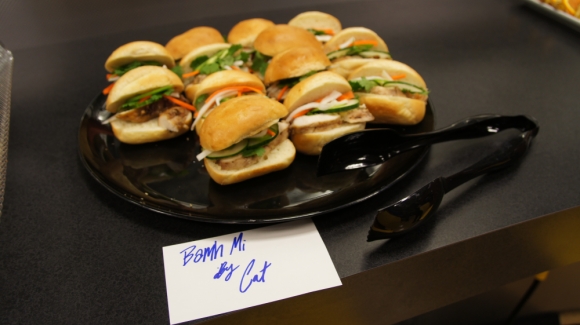 Written by Guy Beahm
Categories Culture
Contributors
GM/CEO
VP/COO
Legal Terms of Use Privacy Policy ESRB.org
© 2010 Activision Publishing, Inc. Activision and Sledgehammer Games are registered trademarks of Activision Publishing, Inc. All rights Reserved