11/15/2011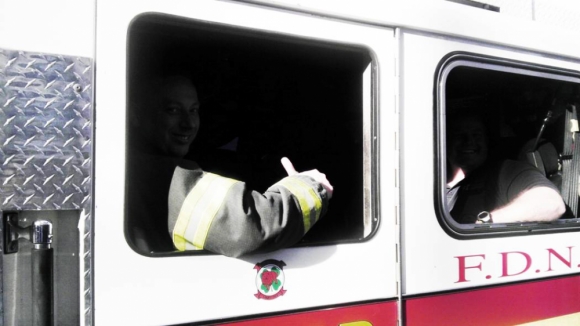 The Sledgehammer NY Launch Experience was beyond anything I could imagine. Just to be able to spend time in that great city, retrace the steps of our first few missions, and meet the fans, was an honor that to me is really unparalleled. Don Veca our Audio Director, Brett Robbins our Creative director, David Swenson our Senior Sound designer, and myself the Animation Director, all landed at JFK on Nov 5th, 2 days before launch.
Unfortunately it was the same day as the New York Marathon so our first hours in the city consisted of sitting in Traffic. However, once we were out of the cab, it was clear that this trip would be something memorable. The city was filled with bus stops, Cabs, and billboards with our advertising on it. Nothing was more impressive than the amazing MW3 Noob/Vet signage and billboards in Times Square.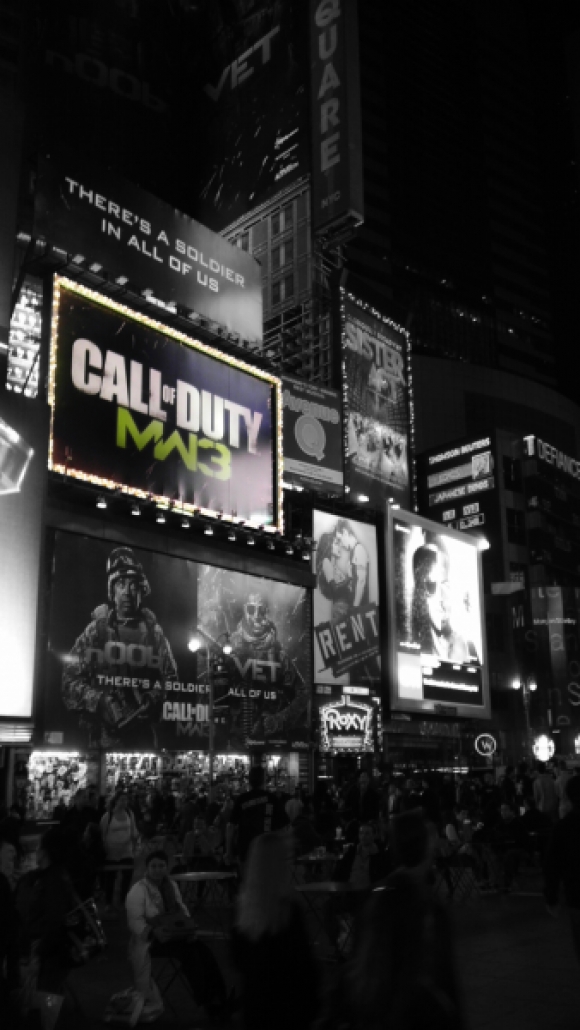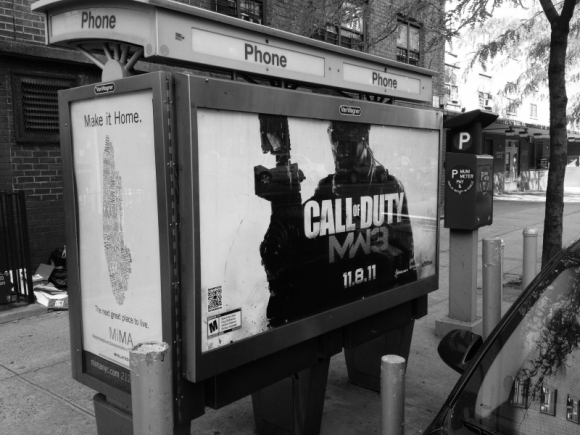 The thing that really stood out to me was the amazing fan reception. From getting comp'd "Guest of New York" passes to walk right onto the ferries and over to the Statue of Liberty, to spending close to an hour talking and taking photos with New York Fireman, who were the ultimate "superfans", it was probably the single most memorable experience of my 16 year professional career.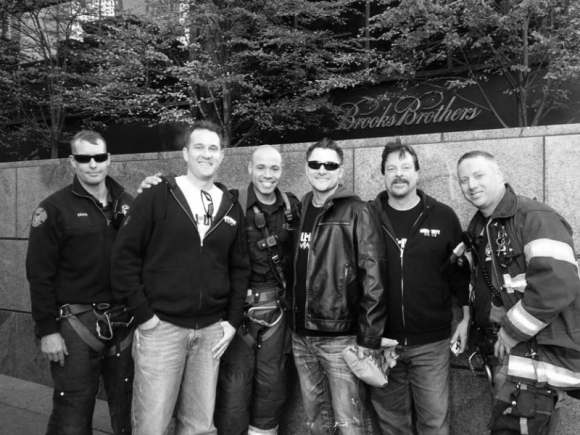 Everywhere we went there were "shout outs" and people asking questions about our MW3 gear that we wore proudly. On Tuesday we decided to go downtown and retrace all the steps of the "Black Tuesday" mission. We literally started at the stock exchange and worked our way backwards, through "Tiffany's", through "15 Broad", all the way back to where your Humvee crashes in the intro sequence. Having some time to be out enjoying the city and its sights was really great, especially with such memorable interactions.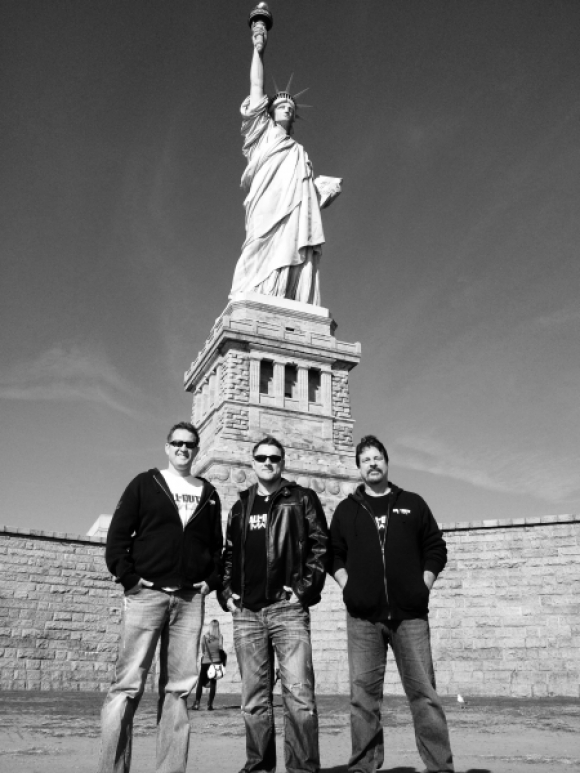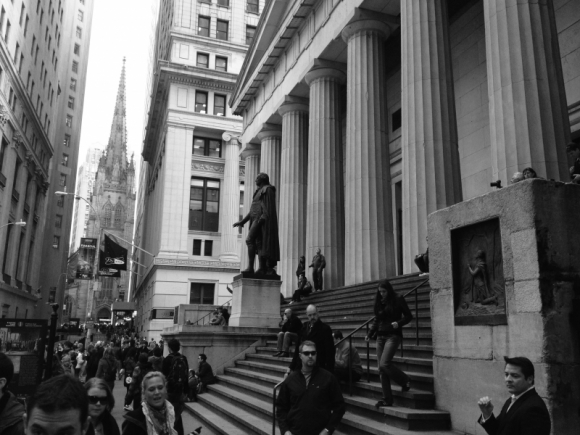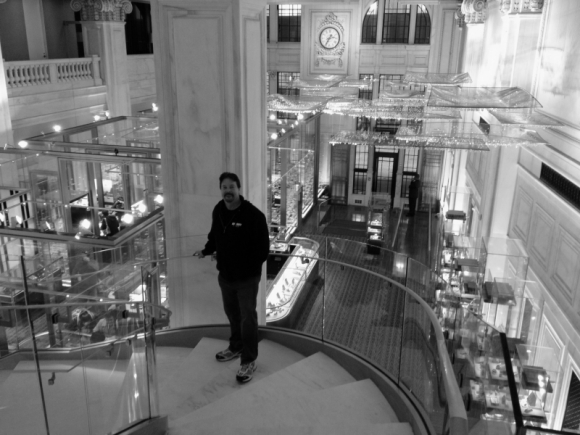 Tuesday Night we showed up at our respective Gamestops around 9pm. My Gamestop in particular was right across the street from Best Buy, and at all venues the lines had already formed. Entering the store, it was jam packed with fans.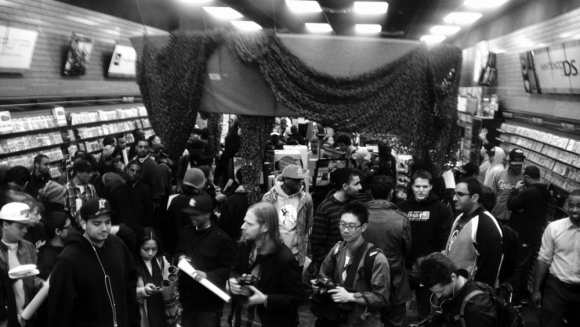 Immediately the signing began! Posters, Boxes, Game Consoles, Game Covers, you name it, and the people hadn't even picked up their copies of the game yet. Things piled up for us to sign faster than our pens could move. This carried on for about an hour or two.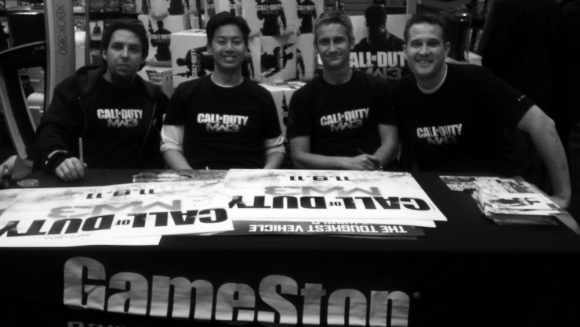 Apparently people realized that the line stretching outside to pick up the games was far longer than anyone could have guessed... All the fans had evacuated the store and taken up their position in the streets, waiting anxiously for the clock to strike midnight so the pickups could begin. We quickly pre-signed a ton of posters and game covers and decided to step outside to get some fresh air. Looking down the street I literally couldn't see the end of the line...I'd say 3-4 blocks down then rounding a corner.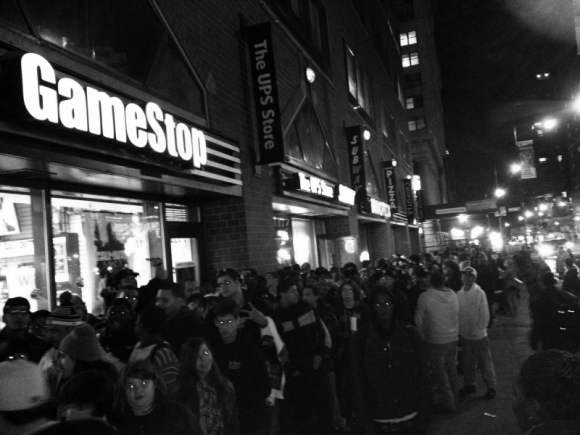 After stepping back into the store, there continued to be a relatively constant flow of people coming in and wanting to take pictures with us and what not until midnight approached. As 11:59 came and went, the atmosphere outside started to resemble that of New Years eve. 10,9,8,7,6,5,4,3,2,1....................ROOOOAAARRRR!!!!!!!
The cheering and honking outside as midnight hit was crazy and the line began to flow into the store. At that point it was just take pictures and sign EVERYTHING. A few scattered media interviews, but in general just a ton of fan interaction. Never have I seen fans with such passion and excitement for anything. Many of them shared their gamertags with me on that night and have been killing me endlessly online ever since. All in all it was a 3 days that I will never forget.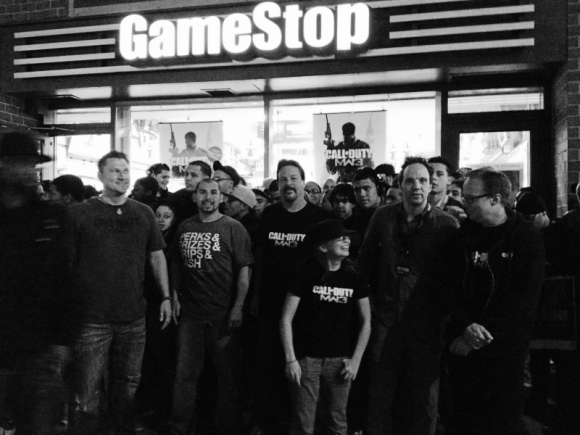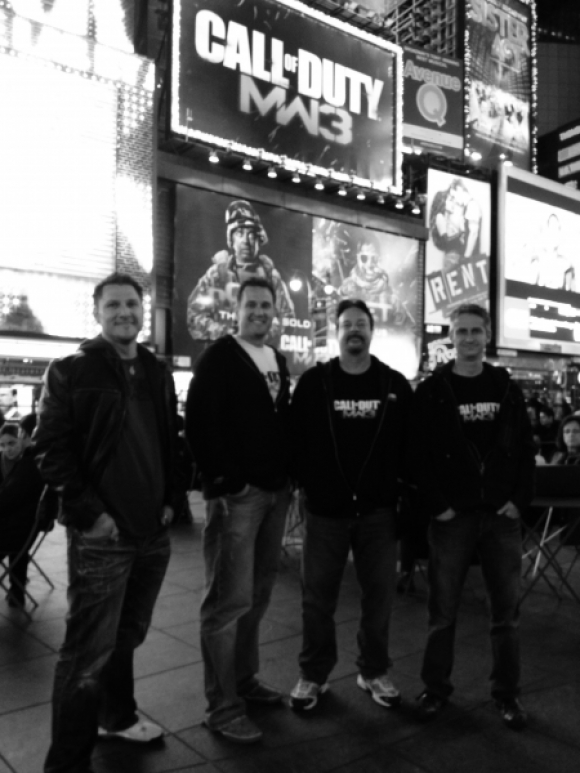 More Call of Duty: Modern Warfare 3 Global Launch recaps to come!
Follow us on Twitter for updates: http://twitter.com/shgames
Written by Chris Stone
Categories Modern Warfare 3
11/14/2011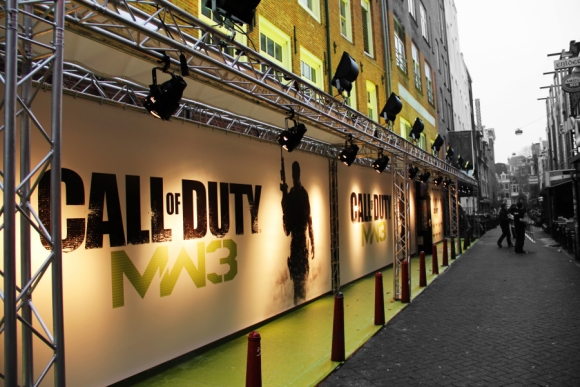 Last week we had our huge Global Launch of Call of Duty: Modern Warfare 3 and various members of the Sledgehammer Crew flew all over the world for exclusive launch events.
We thought we'd share some pictures from each of these venues throughout this week starting with Sledgehammer Games' Community Manager Guy Beahm and Build Engineer David Kuo's trip to Amsterdam, Netherlands.
The launch event in Amsterdam was a huge success. Activision hosted a private party for some 300 guests including celebrities such as DJ Afro Jack and the World Champion Netherlands Baseball team. Celebrations ensued all the way until the clock struck 12 midnight! VIP guests received XBOX 360's, MW3, Headsets, and Gunnar glasses. It was an impressive event and we'd to thank everyone from the European PR team, all the invited guests and celebrities, and the city of Amsterdam for hosting such a wonderful event: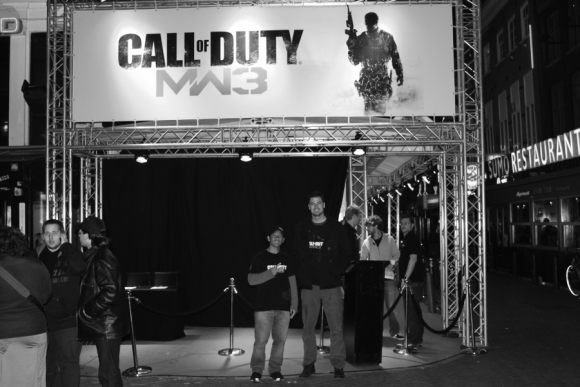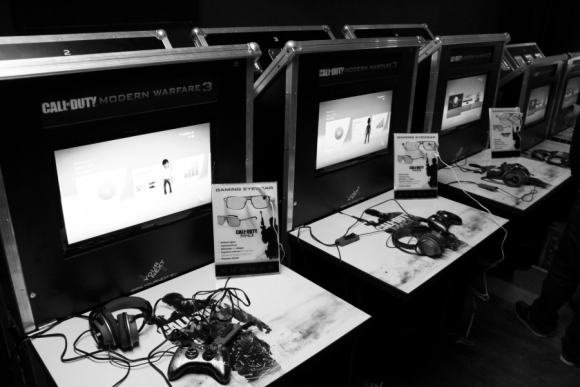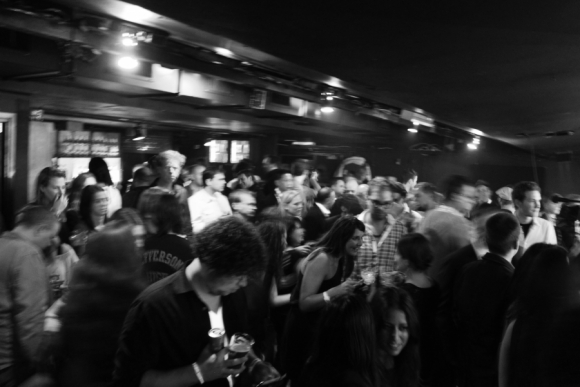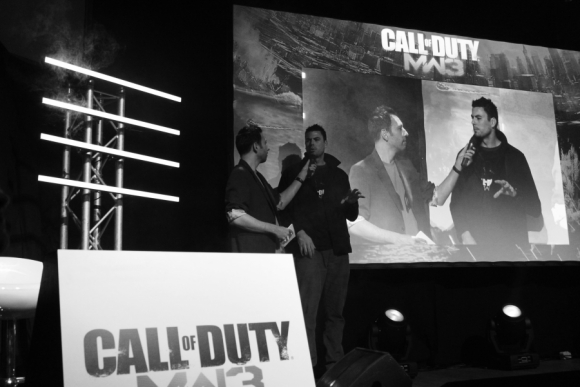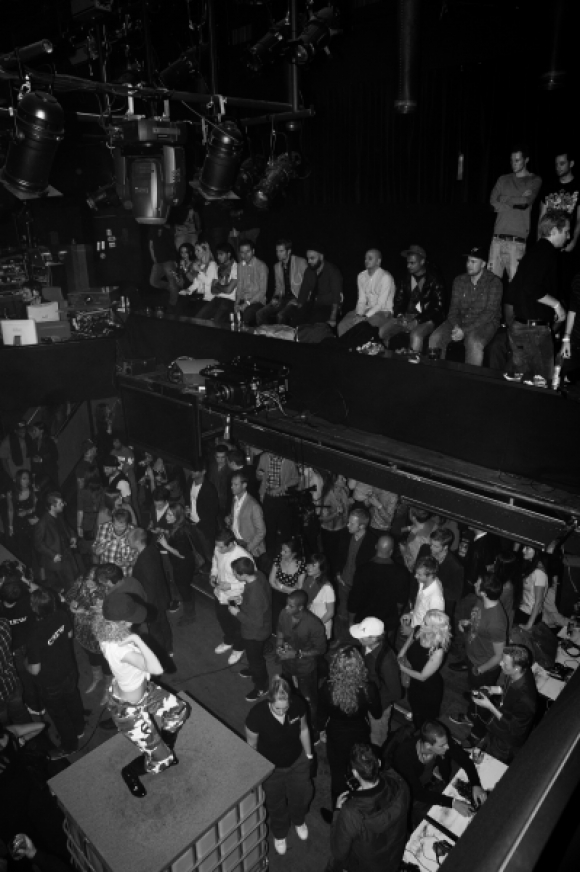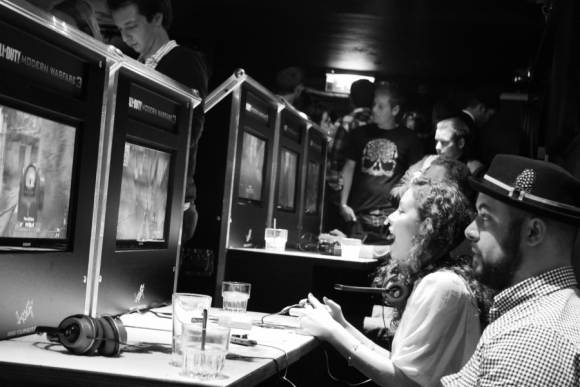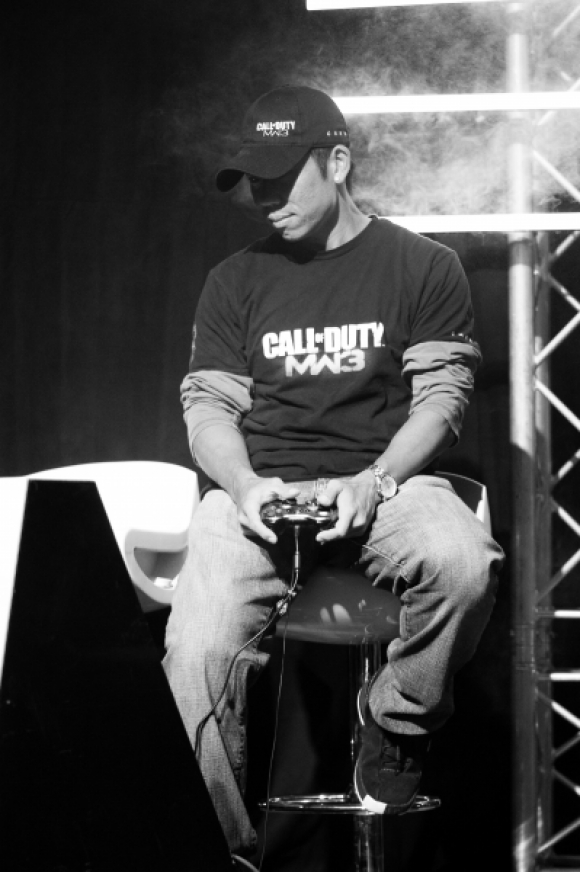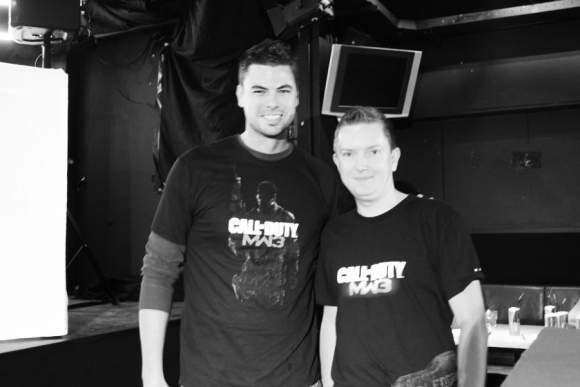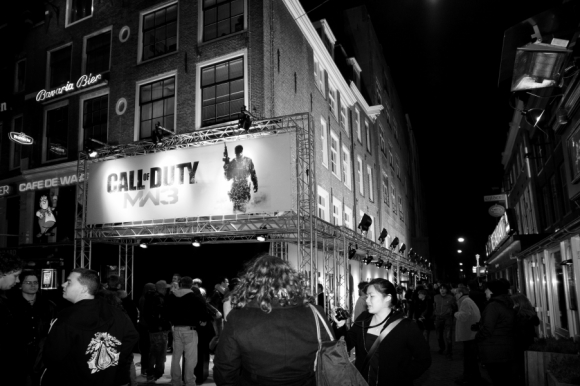 More Call of Duty: Modern Warfare 3 Global Launch recaps to come!
Follow us on Twitter for updates: http://twitter.com/shgames
Written by Sledgehammer Games
Categories Modern Warfare 3
11/13/2011
Call of Duty: Modern Warfare 3 is in stores now and looks to be yet another major success. We're not so sure we'd have been able to type that if it wasn't for the great work that Sledgehammer Games put into the title. When Infinity Ward's Jason West and Vince Zampella got into a legal battle with Activision, and numerous employees decided to leave, the status of Modern Warfare 3 was called into question, but Sledgehammer Games came to the rescue.
Sledgehammer Games wouldn't be what it is today without the leadership of its founders, Michael Condrey (COO) and Glen Schofield (GM). IndustryGamers is putting the spotlight on this developer duo in our newest "Better Know" feature.
IndustryGamers: How would you categorize the state of Sledgehammer Games?
Michael Condrey: Sledgehammer Games was founded in July, 2009. In a short 2 1/2 years, we established a studio identity, built a state-of-the art facility, hired a world class team, and have now successfully co-developed the most anticipated game of 2011, Call of Duty MW3. We knew Sledgehammer Games was something special from the start, but even then, we couldn't have imagined such an incredible beginning for our studio. It's been a remarkable journey, and we couldn't be more proud of the passion and dedication from the team we've amassed to deliver against our primary studio value; Achieve Excellence. Not only do we have the foundation of an industry leading team, but we have a culture rooted in a strong sense of solidarity and camaraderie. It's a great time right now at Sledgehammer Games – morale in the studio is high and everyone is ready to celebrate the results of their collaboration and hard work with fans all around the world.
IG: Starting up a new development studio in this industry is no easy task. How challenging was that for you at the time, and what pointers do you have for fellow developers in the industry who want to found new studios?
MC: Co-founding Sledgehammer Games has been one of the most rewarding accomplishments in my career. As with most things worthwhile, it wasn't easy. We had a clean canvas to paint our vision, and complete autonomy to craft "what great looks like." That was tremendously rewarding. Glen and I had a strong vision for the studio we wanted to build, and we knew every ounce of energy we put into bringing it to life would be well spent. From the beginning, we chose to focus on hiring world class talent, and knew that would require attracting senior developers. To accomplish that goal, we needed to provide financial stability, competitive benefits, a rewarding work space, and offer a compelling franchise for the team to rally behind.
This was achieved by partnering with Activision, which allowed us the stability and backing of the leading 3rd party publisher, and the opportunity to work on the Call of Duty franchise. Coming from a large publisher ourselves, Glen and I were extremely aware of the plusses and minus of working within an established organization. For us, the primary focus was attracting best in class talent. We needed to ensure that not only could we craft and realize a great studio vision and successful business model, but that we would attract that top tier talent required for the Sledgehammer Games team. Activision has been extremely supportive of us, our studio developers, and our studio culture. The independent Activision studio model supports each studio having its own style, and choosing the development methodology that work best for each group. They provide critical publishing support in key areas like Marketing, PR, Recruiting, Localization, and QA, amongst others. They are responsive and communicative, but encourage studio independence in the pursuit of great software. This relationship has allowed us to stay focused and motivated to deliver great content while hitting our development milestones.
Our industry is full of opportunities, from mobile and social games, to blockbuster AAA titles like Call of Duty. Some people may choose to pursue a start-up model without support from a publisher, and many developers have had success in that pursuit. My advice to others thinking of forming their own studio is to establish a clear vision and then stay true to it. Build a viable business plan, and surround yourself with people who are as equally passionate about that vision. Secure adequate funding to be able to support the team needed to achieve that studio's goals. Great games are more expensive, need more developers, and require more capital investment than anyone initially estimates. Don't cut corners or accept a deal that doesn't provide enough funding or time to realize the vision. Your studio's reputation is as good as your last game. Don't sell your studio brand potential short to get a deal.
IG: What would you say the proudest moment of your career is and what's your biggest regret?
Glen Schofield: Dead Space was a great game for myself and the team, and is definitely one of the proudest moments of my career. I have been making games for a long time but Dead Space was a real turning point. Not only did we create a new game, but we launched an amazing franchise. That in turn spawned great products including Dead Space Extraction, comic books, novels, animated features and a franchise. We poured everything we had into the development of the title, and had the discipline to polish every aspect we could with every second we had available. When we were done we didn't know we had a hit on our hands, but we were really proud of the game. Everything that followed – critical feedback and commercial reception - validated our hard work and was icing on the cake. As for regrets, there are plenty but I try to take any previous mistakes and right them in the next game.
MC: I feel extremely fortunate to have been surrounded by incredible people, and to have had fantastic mentors and colleagues, throughout my career. Founding Sledgehammer Games and shipping MW3 is at the top of my list of career accomplishments. Winning 2008 Action Game of the Year for Dead Space is also at the top. That said, I also have a lot of pride in the accomplishments from earlier in my career including James Bond: Everything or Nothing, and my time at EA Seattle on Need For Speed and FIFA.
My biggest regret... that's a tough one. Those people who know me know that I have a misguided fear of failure and consequently I hold myself to an extremely high work ethic. That often translates to an imbalance in my work-life. It takes a toll on my family life, and my relationship with my friends. I absolutely love what I do, and feel blessed every day to have the opportunity I have to do what fulfills me. I owe my family and friends a tremendous thanks for their love and support despite them not always getting it equally in return.
IG: Who have been your biggest inspirations in the games industry and why?
GS: There are so many inspirations it's hard to pinpoint one. I think game studios have inspired me more than a single person or individual. Valve has always impressed me as a great developer, as did the old Rare. The craftsmanship and polish they put into their games was fantastic and in the case of Valve, it still is. As a developer, I love playing their games as I know it will be a quality product and will probably push our medium forward. Their attention to detail and the fun mechanics they create (Gravity gun, Portal) are always fresh and new. When I play games like that it inspires me to want to push the boundaries and create a great new mechanic or feature.
MC: I am inspired by industry talent who not only have a strong idea of where they want to go, but a strong will to get there, and in turn shape the industry in their pursuit - developers like Gabe Newell and his team at Valve. I am inspired by creative developers who push their craft and artistic ideas further than many can envision - developers like Tim Schafer and his team at Double Fine. I am inspired by charismatic leaders who build strong teams by building strong team relationships - leaders like Jon Horsley at EAP, and Mark Lamia and his organization at Treyarch.
IG: What excites you most about the industry today?
MC: There are more gamers, playing more games, on more platforms than ever before. The audience for great content is larger than ever, and through social channels, we are able to get better, more direct feedback from our community and fans, which I appreciate. Our fans, without a doubt, are the ones that excite and inspire us to do our best work each and every day.
GS: I think the innovation I see in games is wonderful. Both in the gameplay and in the ideas of the entire package; from creative new worlds to fantastic and epic stories. I'm always thrilled by a game that has great gameplay in it but manages to tell a compelling story with beautiful visuals. Game developers are poised to be the next great story tellers of our time. And obviously the online explosion is really exciting. From multiplayer games to social gaming, everybody's going online. It's connecting everyone and allowing people to play with friends (and make new ones) that live across the country, the world. Social games are changing the equation by introducing people to gamers who normally wouldn't be playing console games. The next couple of years should be really exciting with social games, expanded multiplayer, Facebook integration, possibly new consoles and more products going to digital download. The games industry continues to change and evolve in ways that keeps us developers on our toes and optimistic about the future.
IG: Coming from Visceral at EA, and now working as part of Activision, you have experience with the two biggest third parties in the world. How would you compare them and how has this affected your own development approach?
GS: Both EA and Activision are great companies and I'm not just saying that. They are also complete opposites in how they operate, but I really can't get into specifics. I loved my time at EA, they were good to me and I learned an incredible amount about the business. But here at Sledgehammer Games we're operating a studio that we started from scratch. We definitely respect the relationship we have with Activision, but I'm proud to say that we run Sledgehammer Games like it's our own business, which goes back to how fantastic Activision has been to us, and I really couldn't ask for more.
Working for both EA and Activision has given me so much knowledge about the overall games business. In addition, the people I've met at both companies over the years has been like a veritable who's who of the game industry. What you learn from these pioneers is invaluable. At either company you can turn to future Game Hall of Famers and get instant feedback on your game or feature. How cool is that? As for how all of this has affected my own development approach, it's a combination of applying what I've learned from existing practices with creating new ideas and processes that work for us here at Sledgehammer Games.
IG: You've helped to complete what could be the biggest game of 2011 in MW3. This is Activision's tentpole franchise - did the pressure ever get to you?
MC: I'd be dishonest if I said I didn't feel the pressure. Glen and I put everything on the line to start Sledgehammer Games. We left great roles behind to pursue our vision of a better development model, and there was no going back. Then, to be working on MW3, with 30M+ fans demanding nothing less than an amazing sequel to MW2 ... yeah, we knew it was going to take everything we had to give. We also knew that it was an opportunity of a lifetime. It's like that saying - the hardest steel is forged in the hottest fire. We, as a studio, do our best work when there is a healthy balance of passion and pressure. It keeps us on our toes, pushes us to work hard and smart, and ensures we never take quality for granted. It's been quite a two-year journey and it certainly took a herculean team effort. I could not be more proud of how everyone on the Sledgehammer Games development team stepped up to the challenge.
GS: There has been a lot of pressure, but most of it we put on ourselves. We realize there are millions of fans out there that are counting on us to deliver something that can be held up to Modern Warfare 2. There are so many people looking forward to playing Modern Warfare 3 that I'd be kidding you if I didn't say we feel some pressure. But at Sledgehammer Games we love a challenge and live for the pressure. It makes us perform at our very best. We don't get caught up in the hype because we have to make the game. This is especially true if you look at how large of a team, meaning multiple studios, contributed to Modern Warfare 3. I'm proud of our co-development efforts as we proved it could work, and I'm especially proud of our Sledgehammer Games team and how everyone performed at their highest levels – individually and collaboratively. I think those that can handle the pressure, and love what they do, always do their greatest work.
IG: Looking back at the unfortunate situation at Infinity Ward, what was the reaction at Sledgehammer? Was your studio's morale affected?
MC: Glen and I often laugh about how Sledgehammer Games began as two newly unemployed developers in a car outside the Gold's Gym in the heart of Silicon Valley talking on temporary cell phones to real estate agents about temporary office space. Now, with the success of MW3 on everyone's mind, those early days seem like a distant memory. The truth is, at that time, we were laser focused on a building an organization that would stand proudly next to other leading game development studios, both within Activision and across the industry. We had ambitious studio goals and weren't going to let anything distract us from pursuing them. The same still holds true. There is plenty of noise, rumors and unnecessary distractions within the industry. We do everything we can to stay above that, now just as we did then.
IG: We read that beyond MW3, you're still interested in working on more CoD. Wouldn't you like to create new IP, or is that something Activision is reluctant to green light for you?
GS: We'd like to do both or either :) Truthfully, how could you go wrong with making either another CoD game or a new IP? Both will push you as a developer and both are fun to create and develop. Activision is definitely open to new ideas. Just take a look at the Action/Adventure game we were initially working on that - Sledgehammer Games canceled it for the opportunity to work on MW3. Activision gave us the choice and we made the right one. After MW3 launches, we will all need some time to recharge the batteries and come back refreshed and ready to give 110%. But I know Activision wants us to work on what we're passionate about, that's why they asked us to work on MW3, not forced us. I know the same will be true for our next game. And knowing that gives me a great peace of mind.
IG: Working on a massive, big budget core title is not something many developers can do these days, and many have moved to social and mobile, where the risks and costs are far lower. Do you have interest in those sectors or you'd rather stick to triple-A console development?
GS: I love what I do. I make big games for a living. I've gone through countless hardware changes, the transition to color, to 3D, online, digital downloads and endless peripherals. Social and mobile are wonderful platforms to develop on and, if challenged, I'd go for it. But my heart and passion right now are in the big, blockbuster type console and PC games. That's what I play as well. And these days the consoles are powerful enough to handle almost anything we can imagine. That kind of horsepower is hard to give up. In life, I've learned to never say never, but for where I'm at in my career, my interest lies in what I am playing along with what is motivating the Sledgehammer Games team.
IG: What does your future for the games industry look like?
MC: In the next five years, I expect we'll have an escalation of the patterns we have seen over the last several years. Social platform integration is going to be a cornerstone for games. Great content will draw audiences but social interactions will keep them. The blockbuster console and PC market will continue to narrow and development costs will continue to rise. The top five games will hold an even larger majority of the audience attention, and revenue. The next gen transition will also see the consolidation of publishers, with a number mid-size publishers failing to make, or make but fail to maintain, the transition intact. We'll still buy discs at brick and mortar retailers, but fully downloadable games will equal box good sales before the end of the next generation. However, cloud gaming will not be the primary gaming experience as 1st party console hardware will hold as the platforms for at least another generation. Also, despite Glen's continuous complaining, the Yankees will not win a world series before the next, next-gen.
GS: I believe the next couple of years will be a major inflection point for the games industry. Everything is going online, social games are introducing millions of new gamers and then there's the next generation of consoles. As a developer you've always got to adapt; stay ahead of the trends and you're rewarded for new ideas and innovation. That's exciting in itself. I look forward to Sledgehammer Games continuing to make a name for itself so that someday, some game developer will look to us for inspiration as we do some of the great studios that have come before us.
Written by James Brightman | IndustryGamers
Categories Culture
11/12/2011

"Yo, Condrey, certain things aren't working the way I want. I need an answer! What is wrong with you!!!!"
via Twittersphere
Twittersphere,
I can't put in words how much effort, passion, and dedication has been put into MW3 by all the devs involved. The commitment from everyone who contributed to this project to make it absolutely the best possible for fans is unparalled. MW3 is a labor of love by developers who are also passionate gamers, and every decision made along the way was for a singular goal - to make it the absolute best game possible. That holds true across Sledgehammer Games, IW, Beachhead, and all the studios involved in Call of Duty.
That commitment hasnt changed just because the game has launched. Just the opposite, in fact. The community dialog has been great, and everyone is working as hard as ever to address opportunities for improvement across the game and services. The community is massive, 35M+ by some estimates, and consequently by it's sheer scale it impossible to respond to every tweet and email. Just know that every single one gets read, and taken to heart. Even the ones that call me terrible, terrible names, I read... but then again, I have to read the ones from Schofield too.
In the mean time, please keep the feedback coming. Constructive criticism is always the most effective. Also, for issues there is a lot of MW3 and Elite information, as well as the contact information for the Activision Customer Service group, here:
You can also follow me on Twitter:
http://twitter.com/michaelcondrey
Written by Michael Condrey
Categories Question of the Week
11/11/2011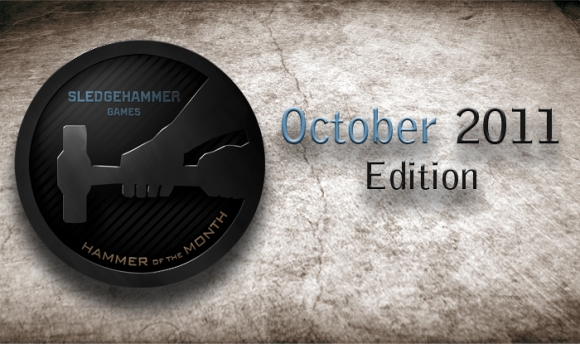 For last month's Hammer of the Month Contest, we asked all of you to take a picture of pre-launch MW3 signage/advertisement. How does MW3 look at your local electronic store? It could've be anywhere from billboards, posters, to bus signage... whatever best showcased Call of Duty!
We had a lot of entries this month but somehow we couldn't get over this incredible Call of Duty display at Walmart. Thanks to Sledgehammer Fan, Casey, for sending these in: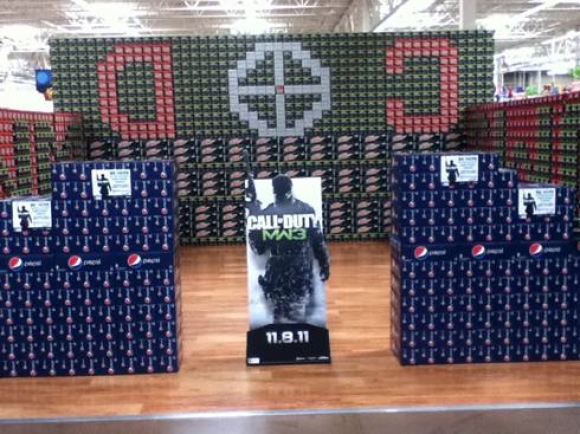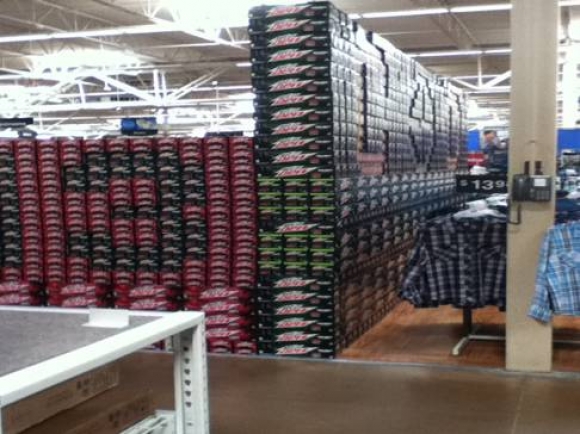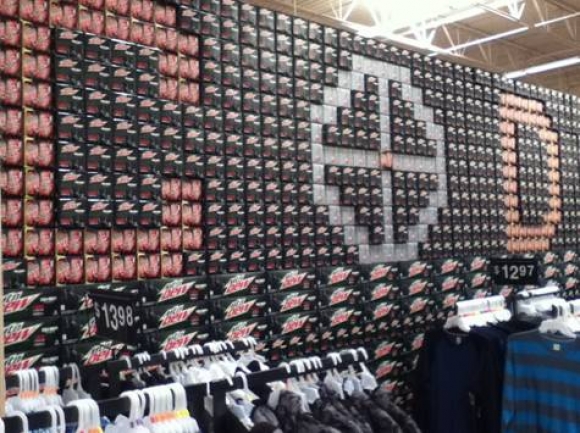 So with that said, congratulations Casey! You are our 2011 October Hammer of the Month!
Looks like you'll be receiving our famous Tool Box of Chaos! What's in your tool box you ask? How about a sneak peek: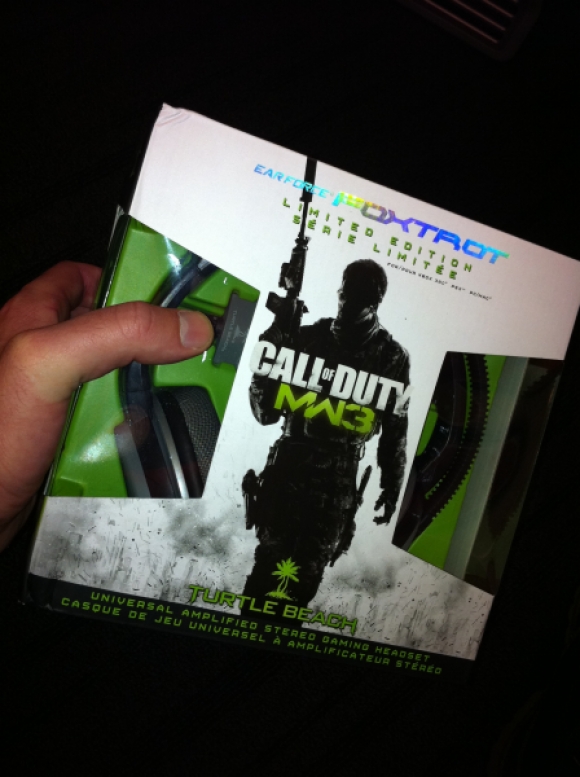 Make sure to follow us on Twitter for anything and everything Sledgehammer Games related: http://twitter.com/shgames
Written by Guy Beahm
Categories Culture, Modern Warfare 3