10/24/2011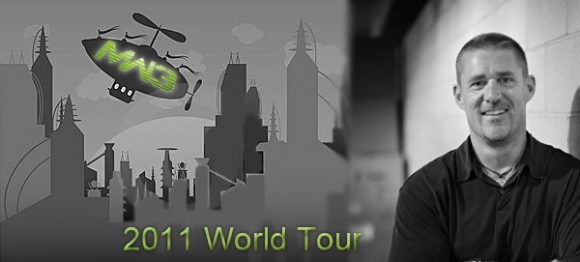 Follow Glen Schofield on Twitter: http://twitter.com/glenschofield
Well, what a trip!
28 days, 7 countries and seven great cities: Tokyo, Paris, Milan, Berlin, Madrid, Stockholm and London.
Every one had it's great moments and no I can't pick a favorite. Truthfully every single place has it's own charm and style. The people I met from every city were gracious, friendly and quite complimentary on MW3. I did Radio, TV, News, Live Chats, Blogs, magazine covers and articles, site articles, autographs, stage shows and awards shows. I don't have any idea how many 1 on 1's I did but I really enjoyed them all. Thank you to all the territories, fans, communities and press for their support. I want to thank Robert Bowling for all the great interviews we did together. And of course Josh Selinger, Robert Taylor, James Lodato, Shannon Wahl and Mike Mejia for the unbelievable help in setting up, coordinating, demoing and organizing that they did. They were amazing.

So the World Tour is over. What a trip! Until next time, this is Glen Schofield.
Out,

-Glen

Written by Glen Schofield
Categories Modern Warfare 3
10/21/2011

This week's question was asked via Twitter. You can follow Michael Condrey here: http://twitter.com/michaelcondrey
Hello I attended CODXP ... When will attendees get their copy of MW3?
A: Sledgehammer Games and IW poured their hearts into developing the game. We rely on the Activision Publishing organization to handle distribution of the game. They have a major task getting tens of millions of copies out to retailers and fans around the world for launch. They are moving mountains to ensure that attendees who registered their MW3 hardened edition online (the ticket inside the XP CE Box) will receive their Hardened Edition on Day 1, or the day before. Barring any logistically hiccups, which on an operation of this size may unfortunately happen on occasion (my words, not theirs), we'll look forward to seeing you and all of the XP fans online on November 8th!
Written by Michael Condrey
Categories Question of the Week
10/20/2011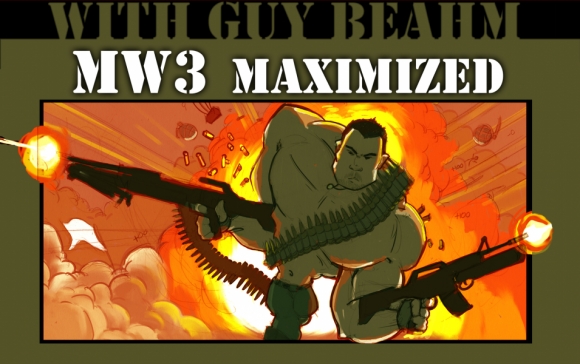 Welcome to another episode of MW3 Maximized with Guy Beahm!
Sledgehammer Games and Infinity Ward have just released an all new Call of Duty: MW3 Strike Package video containing exclusive Developer insight on the brand new strike packages available in MW3. Take a look here:
Additionally, Robert Bowling and Michael Condrey teamed up for a blog that dives a bit deeper into Strike Packages: http://www.callofduty.com/community/mw3/blog/2011/10/20/call-of-duty-modern-warfare-3--developer-qa-strike-packages
Strike Packages add so much to how you approach MW3 MP gameplay, I couldn't resist weighing in myself.
When it comes to punishing the other team with tactical point streaks, for my play style, the Assault Package is where it's at. All of you MW2 players know that feeling when you call in your PAVE Low – in MW3, it's all about packaging a chain that's designed for more direct damage. The teams at IW/SHG have also created a Strike Package that rewards support-oriented players called the Support Package - while these do not chain, they do not reset upon death, enabling players to stay more focused on helping their team rather than being driven purely by the desire for a high kill rate. Since your point streaks don't reset when you die, you'll keep unlocking progressively more powerful strikes throughout a match. The great thing about that is you can focus on objectives and your team goals without sacrificing your kill streak. Now that's pretty sweet!
Last but certainly not least, is the new Specialist Strike Package. This one is the most intriguing to me currently, and I thought I'd go a little deeper into this package to share some of the lessons I've learned so far.
The way the Specialist Package works is simple: Get two kills in a row, unlock a 4th perk. Get four kills in a row, unlock a 5th perk. Get six kills in a row, unlock a 6th perk. You can choose which perks to unlock and the order at which you receive them. But get this, as mentioned in the video if you get eight kills in a row, you unlock them all! I find this package extremely fun to use because there are so many perk combinations you can pick and choose from. It also provides a good challenge and the rewards are fantastic. Seriously, when you get eight kills in a row and you unlock all the perks, you really become a super soldier, but be warned that they reset upon death.
I tend to find myself playing in an overly aggressive manner at times and the Specialist Package plays right into that style. During play sessions in the studio, I'm rocking the submachine gun with rapid fire attachment and range proficiency. The three perks I choose to start off with are Sleight of Hand, Quickdraw, and Steady Aim. Understanding the tempo at which I play, I know two kills will definitely be obtainable. I also know that my position may be given away from the shots fired so that's why I've chosen the Dead Silence as my 4th perk allowing me to either escape quietly or remain occupying the area with more focus. With two more guys being taken out while using rapid fire on my submachine gun, there is a strong possibility I can be low on ammo at this point which is where my 5th perk, Scavenger, comes in so handy. I wouldn't choose this perk for one of my 3 in Assault Package, but for my 5th perk it becomes super valuable. With a replenished ammo supply, I'm now pushing even more aggressively allowing me to pick off two more guys. What better way to remain a threat by adding the hidden abilities of Assassin as the 6th perk.
If played correctly, now I am rolling with Sleight of Hand, Quickdraw, Steady Aim, Scavenger and Assassin. I'm hard to beat, and just two more kills away from unlocking all of the perks. Because this package resets upon death, this is definitely a high risk / high reward scenario. Again, this is just one combination I've been testing out. There are a ton of recipes for a variety of play styles and weapons and it's quite rewarding, and the combinations that I can tailor to the game mode or weapons class I am using are near-endless!
Check out the previous episode of MW3 Maximized where we discuss Spec Ops: Survival Mode - http://sledgehammergames.com/blog/view/82
Written by Guy Beahm
Categories Modern Warfare 3
10/19/2011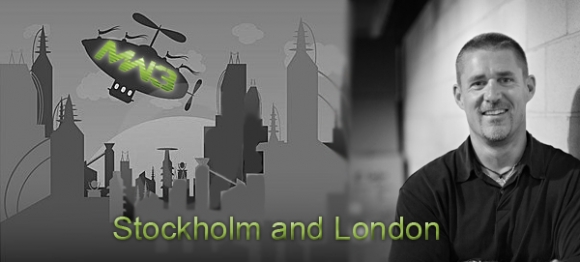 Come follow me on TWITTER!
Day 23: We were met in Stockholm by a nice fella named Marcus who would be our driver the next few days. We had a big black Suburban for us which we needed because we had a lot of driving and about 6 people.
The hotel was nice and it had a good gym thankfully. By now I must have put on another 10 freaking pounds.
Set up was in another location but not really far away. It was right in the middle of a huge shopping district. Set up took a day or so as usual. Shannon led that again but the Swedish team had it well in hand.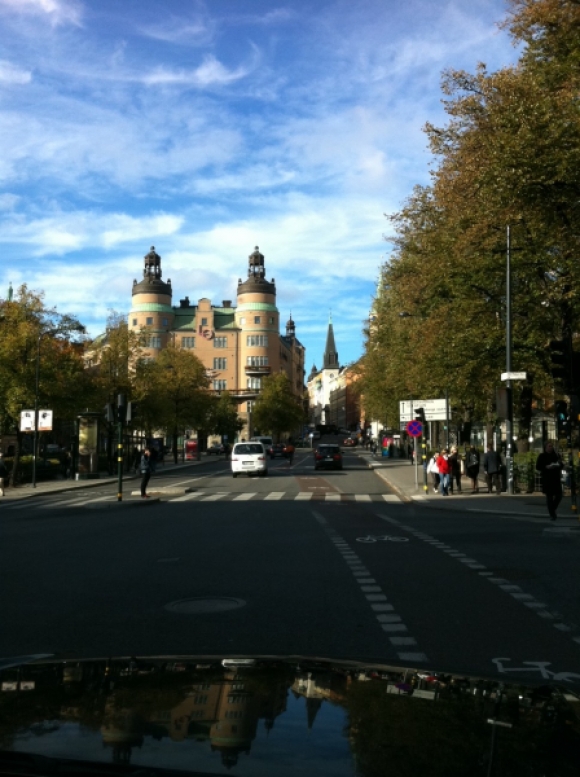 Day 25: On the first day, we introduced the levels and then we got into the 1 on 1 press interviews. This was an all day function. Some of the press hung around for a nice happy hour (or two!). Good food and drinks were served in a very informal environment so we could talk and mingle, which we did. We then grabbed some folks and went to the roof and smoked some Cuban cigars to celebrate another good day. Bowling then got everyone going with a pushup contest. He beat everyone with 50. I saw that and did 60!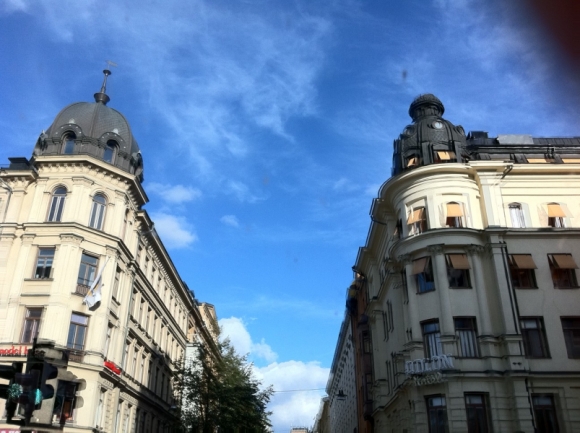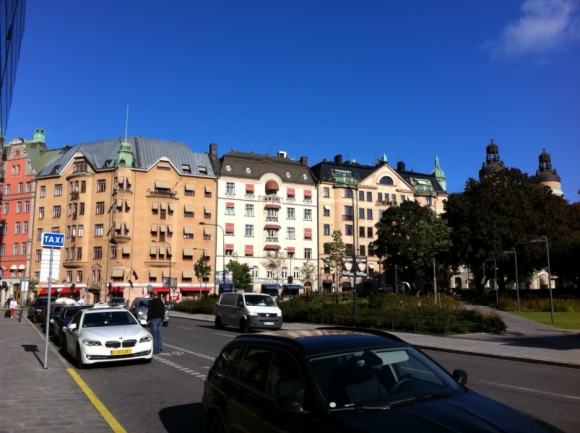 Day 26: The next day consisted of some traveling to do a TV spot. From there we headed to a major newspaper where we did a live chat. It was a very good interview. Another busy day but I'd rather be busy than sitting around.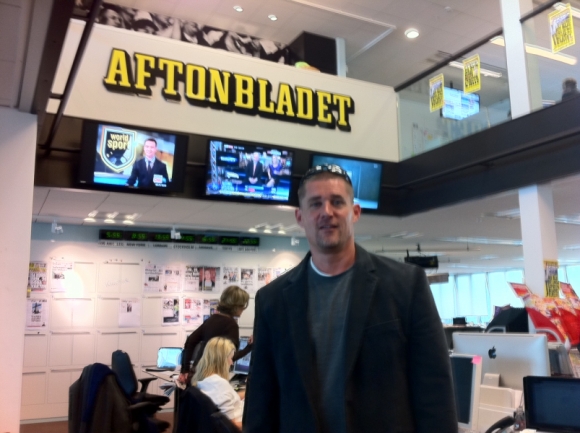 I didn't have that much time to see the city but I did snap just enough photos to do a pen and ink. I also got another haircut which wasn't the same as the one in Italy but it was still quite effective.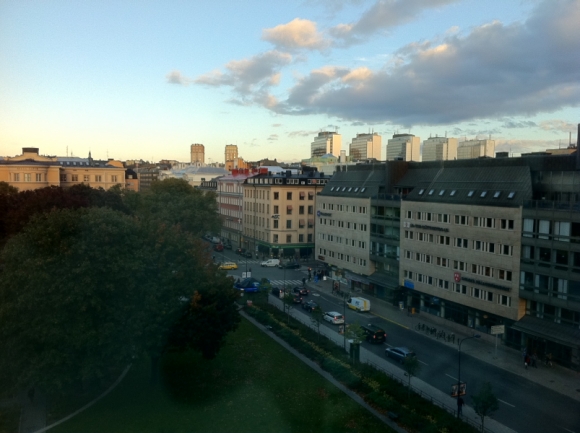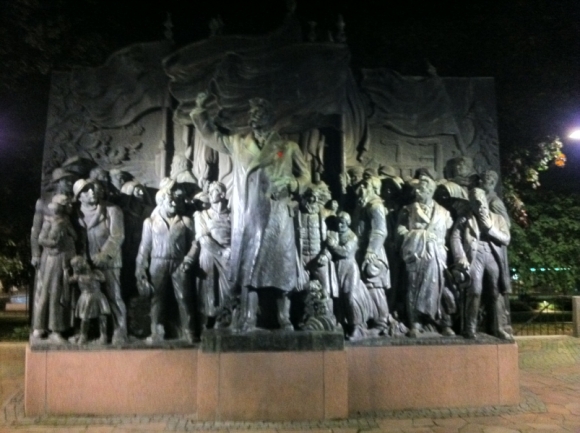 Day 27: The next day I was up to catch another flight, this time to London. Deep into our fourth week on the road, this would be our last stop before we head home.
Once we landed it was a long cab ride to the hotel. The hotel was quite nice and it was in a great location- the heart of Piccadilly Circus. The venue was also in the hotel so that was quite convenient.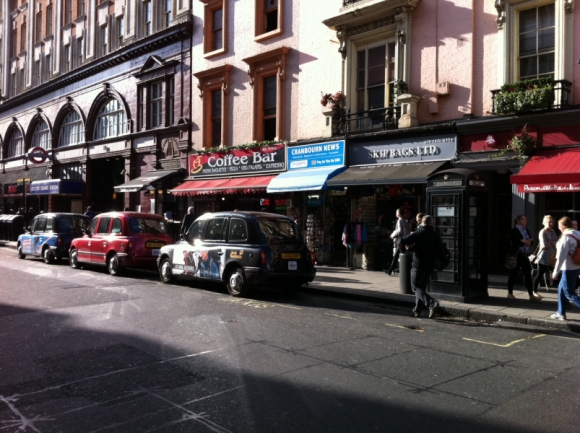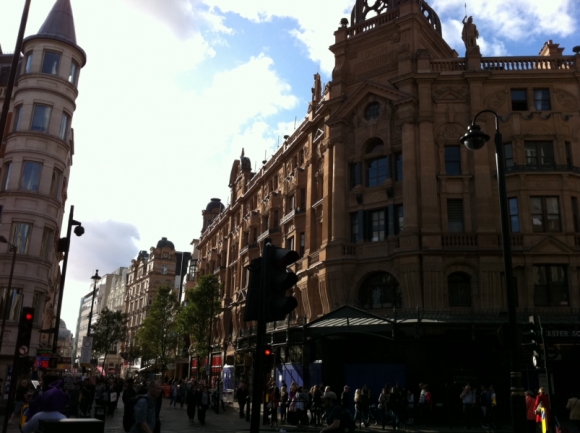 I checked out the venue for sound, lifting and picture. There were two large rooms: One for campaign and interviews, the other for Spec Ops and food.
Day 28: I woke up the next day, hit the gym and then was off to the demos and interviews. Since Robert couldn't make the trip here, I was stacked wall to wall with interviews. It never let up but it was excellent; good questions that really were fun to reflect on and answer. This went on for about six or seven hours. I should mention that they were constantly bringing in great food. I think I gained about 5 pounds or as much as one of Condrey's legs.
In the evening they had some Spec Ops Tournaments with prizes such as a PS3 and headphones. It was a really great time. I met a bunch of community members, fans and press. It was a very appropriate way to end my World Tour interviews. We had a celebratory cigar and headed back to pack for the flight home!
Written by Glen Schofield
Categories Culture, Modern Warfare 3
10/18/2011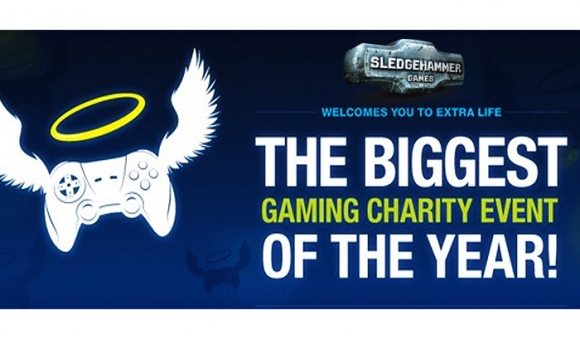 The industry rallied together this past weekend to raise more than $1,100,000 for the Children's Miracle Network and Extra-Life. Activision, and its independent studios like Raven, Treyarch, and of course, Sledgehammer Games, all took part in raising funds for this cause. With a ton of support from our staff, friends, and fans, we hit nearly 120% of our $5000 studio fundraising goal!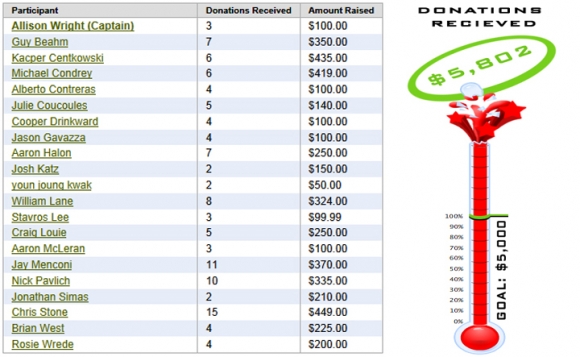 "Sledgehammer Games is built on a singular value; achieve excellence", says Co-Founder Michael Condrey. "That includes everything from the software we make, to the developers we hire, and to the way we give back to our community. The Children's Miracle Network touches the lives of millions of sick kids each year. I'm proud of the studio developers who showed their commitment by supporting those in need through this worthy event. We thank all of our sponsors who generously donated to the Sledgehammer Games team fundraising effort."
Written by Guy Beahm
Categories Culture