09/26/2011
On October 15th, people across America will be gaming for 24 hours straight in order to raise money for the Children's Miracle Network Hospitals. Sledgehammer Games will be participating in this wonderful charity event by playing, yup you guessed it, MW3 Multiplayer!
Help support Sledgehammer Games and the cause by clicking on the picture below. From there you will be able to pledge by clicking on one of the Sledgehammer Games' staff:
Get involved, pledge today, and make a difference!
Thank you!

Actual Link: http://www.extra-life.org/team/sledgehammergames
Written by Guy Beahm
Categories Culture
09/23/2011

"Sledgehammer. I'm a huge PC guy. Please tell me more about MW3 on the PC. I know there'll be dedicated servers but what will that truly mean?"
- Jacob
North Carolina
Jacob,
MW3 on the PC is going to be a great game and we are excited to launch it day and date with the consoles on November 8, 2011. There is a ton of work being done to ensure the PC experience is fantastic. Dedicated servers is a big feature that fans have been vocally asking about since its absence in MW2. Erik Strickland, Principal Engineer, is leading the effort. Let's ask him for some of his insight... Erik?
Thanks Condrey. Hi Jacob.
We believe that Modern Warfare 3 match-making delivers a best-in-class competitive experience on consoles as well as PC. For users who want deep customization and control on PC we're also supporting free-to-download, free-to-run dedicated servers on launch day. Using familiar tools, admins can download and run servers on their own hardware, customizing access, game rules and map rotation to their liking.
We're embracing the Steam platform. From both the Steam and game clients, users can: browse, join, and favorite these servers; send and accept invites; everything just as you'd expect. For gameplay customization MW3 dedicated servers leverage our recipe system to allow admins to finely tune gameplay without trial-and-error fiddling. Of course, server admins will have all the tools they expect - access control by IP/password, player kicking/banning, remote console access, etc…
In short, we are bringing back the features of Call of Duty 4's dedicated servers that the community has requested, and we hope everyone will be excited by the outcome – let us know on November 8th!
Submit your questions to info@sledgehammergames.com
Written by Michael Condrey
Categories Question of the Week
09/22/2011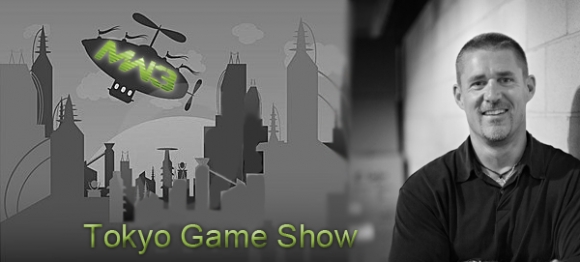 From Glen's Diaries:
Day 1: We landed in Norito airport after about an 11 hour flight. It took almost two hours from the airport to the Hyatt in Shinjuku Tokyo. Wow, what a wonderful hotel and view! We then walked around Shinjuku that evening to get my bearings back.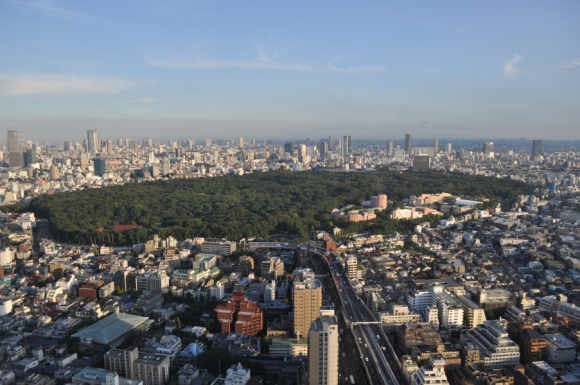 Day 2: I met up with Robert Taylor from ACTIVISION PR. We discussed the upcoming events and went over plans and talking points. We then went on a tour looking for game stores and arcades traveling from Shinjuku to Harajuku and back. Saw a bunch of CoD displays which had MW3 as well as Black Ops. But as you know, Japanese fighting games are still huge and fill most of the spaces.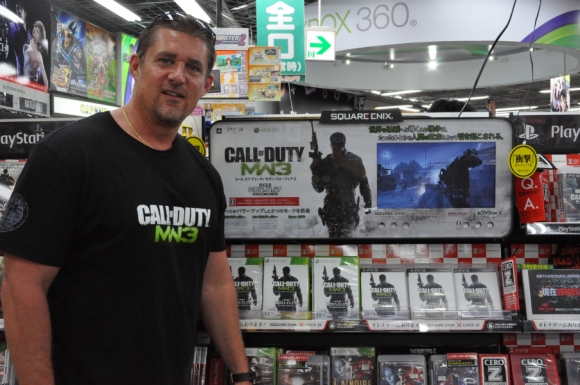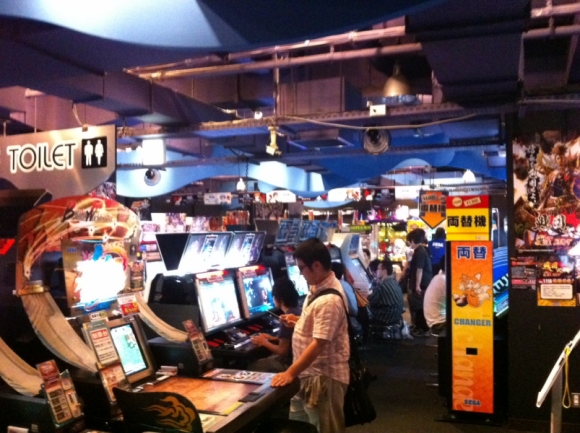 Day 3: Now we're starting to see more people around who look like Developers. We're going to be extremely busy with days of interviews then a bigger production on stage Saturday night. This one will be different since I'll have a translator and an emcee asking questions. Robert Taylor and I decided it was a good idea to see other stores in the 90+ heat. It was ridiculously hot! We took a couple subways to help but still a lot of walking.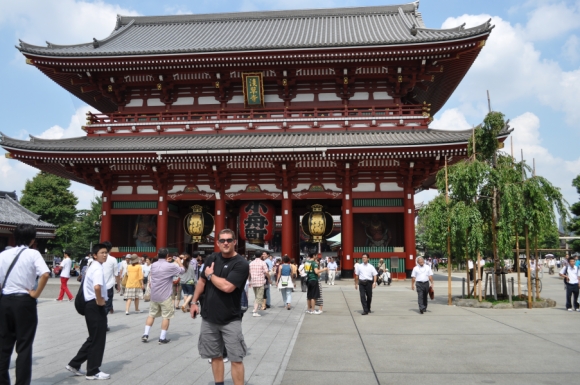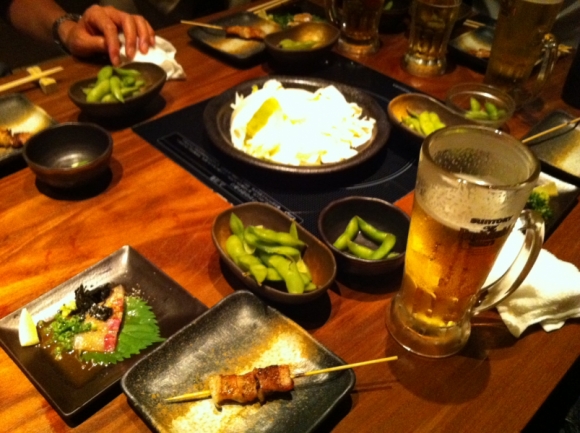 We ran into P. Butcher who runs ATVI publishing in Asia. He took us out to Shabu Shabu for dinner. There were some funky appetizers first, then the meat… It was excellent! Butcher laid out the final plans for the week ahead. First day of the official show starts tomorrow!
Day 4: TGS opened so we went first thing in the morning. The show is smaller than E3 by at least half. Many mobile games but the big Japanese game companies still dominated. Capcom, Square Enix, Sega, Konami, etc. all had a large presence as did Sony. Even Microsoft had a pretty big booth. MW3 was at the Square Enix booth. At around four we went to the Manhattan (yes) Hotel to set up for tomorrow's interview sessions. We were there until after 9pm then had an hour ride back. So dinner was around 10:30-11. Good long day!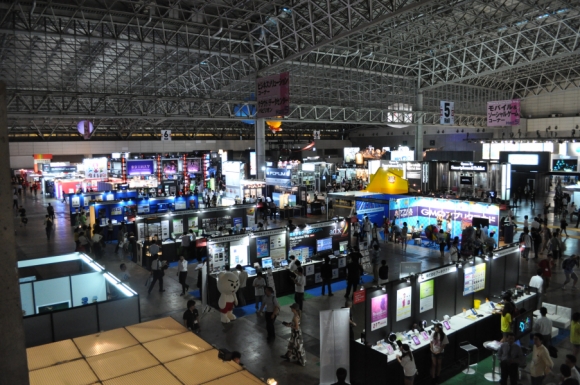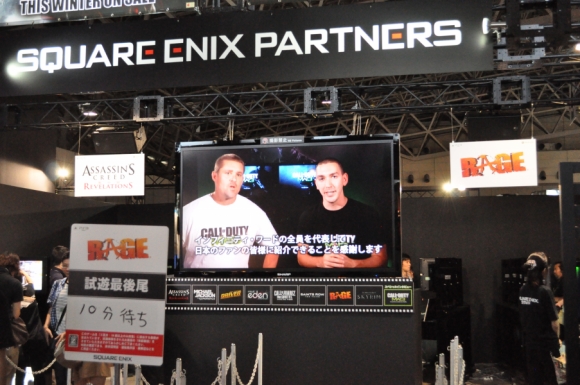 Day 5: We had interviews all day. They went quite well but it is a challenge getting used to using an interpreter. We got there early to make sure everything was setup correctly and that it looked good, which it did. We finished interviews around 6 or so and immediately did a meeting with Square Enix regarding tomorrow's events including the big event at 7:30 pm where I'll be on stage. Following that, we had a much needed dinner with the ACTIVISION guys and while eating and talking, I wrote my speech. I stayed up until 1 am writing and practicing.
Day 6: Didn't sleep much. Woke up with a headache! Square Enix picked us up in a bus this morning and we went to a huge electronics and gaming store. They wanted to show us what they're doing at retail. The store was unbelievable… it was sensory overload. Then we headed over to our venue to rehearse and get ready for the evening's festivities.
The event went off great! It was streamed live to thousands of people and was attended by more than 100. All around, it was very good.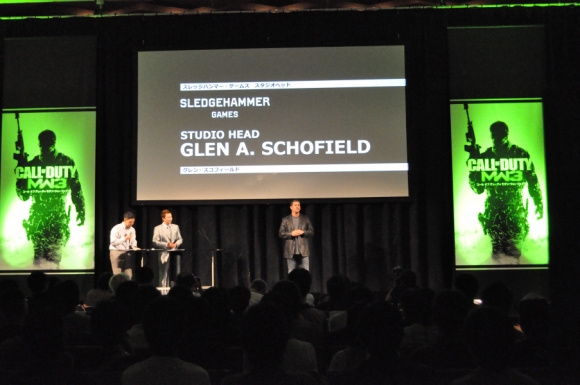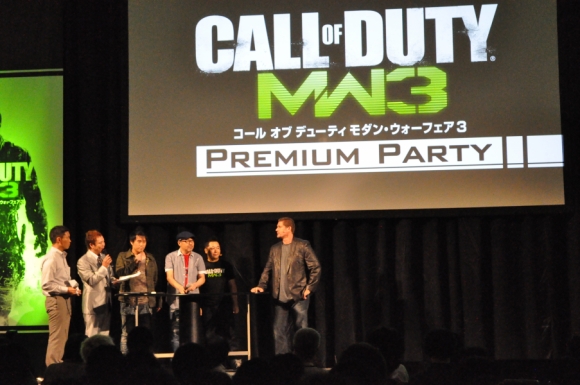 We then went out to a real Japanese no shoes meal on Square Enix. At about 11pm, I had to leave because I have an early flight in the morning.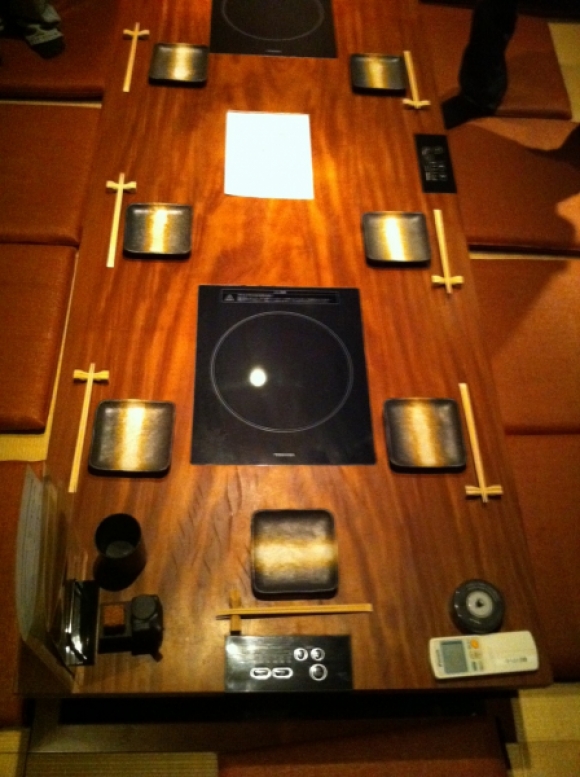 All in all, Tokyo was an amazing experience and MW3 kicked butt! Thanks for making this trip a memorable one! Time to get some sleep… off to Paris tomorrow!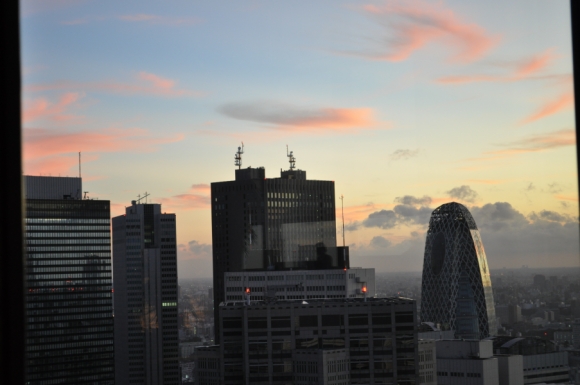 Follow Glen on Twitter for daily MW3 World Tour updates.
Check out more pictures from TGS on our Facebook Page
Written by Glen Schofield
Categories Modern Warfare 3
09/20/2011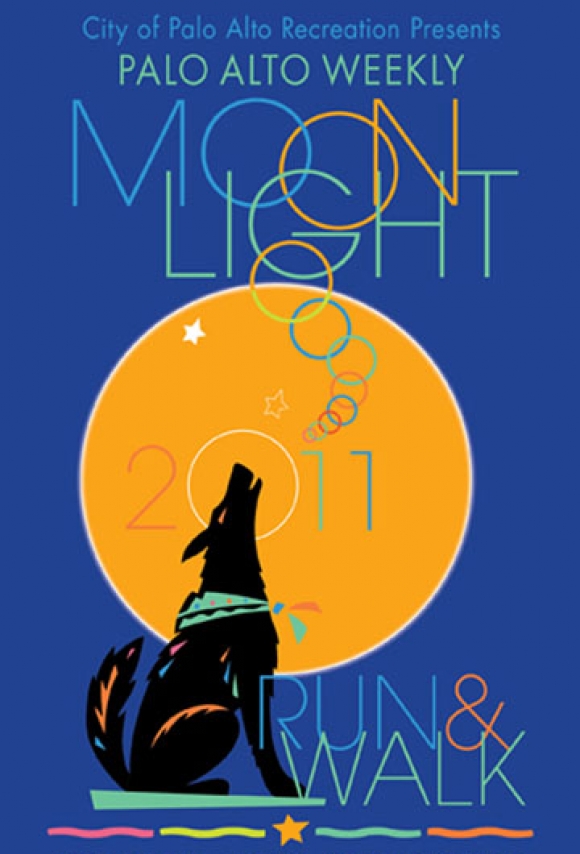 Some of the Sledgehammer Games crew recently joined the 27th annual Palo Alto Weekly Moonlight Run and Walk at the Baylands. This Palo Alto tradition attracts 1,000's of runners and walkers from throughout the Bay Area, along with major sponsors.
All proceeds benefit the Palo Alto Weekly Holiday Fund for local charitable organizations.
"It's just great being in good company with friends doing the things we enjoy together!" says Joe Salud, Art Director at Sledgehammer Games. "I think it's awesome how our studio by in large is health conscious and athletic!"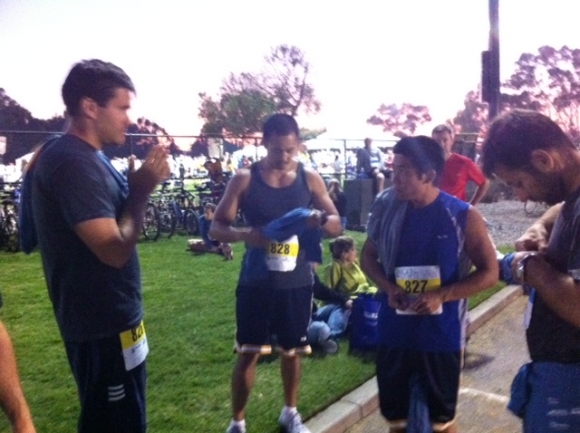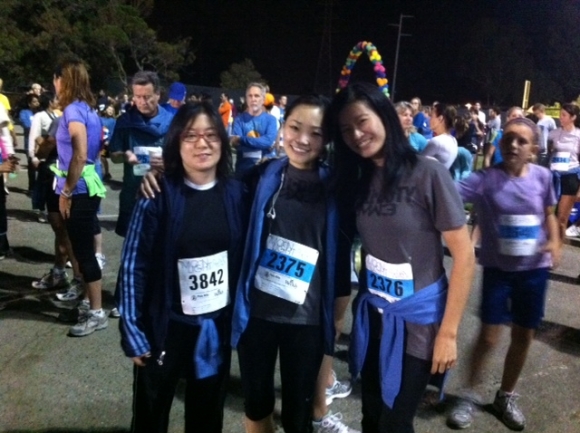 "I love doing charity rides/runs, and usually try to get friends to join me." says San Vuong, Associate Developer Manager at Sledgehammer Games. "These events bring together people to train, give individuals workout goals, and are a great showing of motivation and support on race day. I had a blast and it was a great experience seeing co-workers outside of work doing something together to build personal relationships, get healthier, and support a cause."
"The team run was awesome!" continues Allison Wright, HR Manager for Sledgehammer. "For many it was their first time entering a Fun Run, and to complete the run with the support of co-workers just built on the great camaraderie and team effort that has made Sledgehammer the amazing studio it is. With all the hard work the team has put into MW3, this was an opportunity to unwind on a Friday night and enjoy down-time with co-workers, while running to support a local organization, the Palo Alto Weekly Holiday Fund."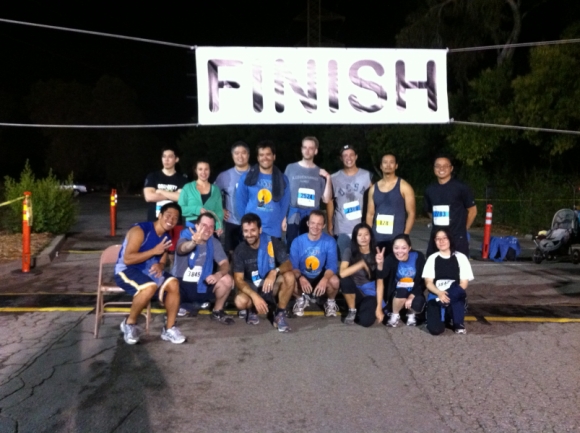 Planning for the next run started minutes after crossing the finish line!
Written by Guy Beahm
Categories Culture
09/19/2011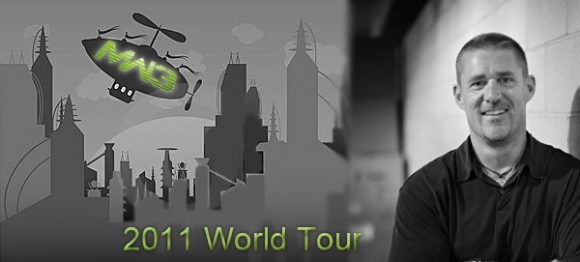 The Official MW3 World Tour:
From Sept 9th until at least October 8th (could be longer) I will be visiting between 7 and 10 cities throughout Europe and Japan. I'm working with the Activision PR teams from those countries as well as some colleagues from the US and at some point in Europe I hook up with Robert Bowling for some larger venues.
Developers do these tours in order to show our support for the fans all over the world. We also want to talk to the press who may not always be able to fly to the big shows and get hands on with the game or talk directly to a developer. There are also a lot of country game shows or Gamefests going on now and we'll try and see as many as possible.
It's nice to go on these trips but they certainly aren't vacations. You're constantly flying, driving, interviewing, demoing, going thru customs, living out of a suitcase and away from your family. On the other hand I love meeting the press and fans from all over the world and making new friends. And it's really cool to see what other countries are doing to promote the game. Developers can also give the press a more intimate view of what it was like creating the game. Not just "how many levels" but "how'd you come up with the level". There will be stage shows, interviews, TV, tradeshows, meetings, blogs, podcasts, etc.
Over the course of the next month my travels take me to Japan (TGS), Paris, Madrid, Milan, London, Berlin and Stockholm and probably a couple others may be thrown in. It's a whirlwind tour for MW3 and should be really exciting and interesting. Come back often for updates and follow me on Twitter for a daily picture and brief update of the tour!
- Glen Schofield
Written by Glen Schofield
Categories People, Modern Warfare 3