07/06/2011
Welcome to Hammer of the Month, July 2011 Edition!
If you've watched the video above, you already know what's up for grabs in this month's contest:
It might be an autographed MW3 pre-order poster from all of us here at Sledgehammer Games! Maybe... if you are worthy. Also, the box of chaos may or may not have something in it for the winner. It tends to have a mind of its own.
So how might you be worthy?
Submit a Sledgehammer Games/MW3 themed photo with you in it. Not just any photo, but the one that represents Sledgehammer Games in the most interesting way. Condrey just started hiking to the top of Machu Pichu with a camera and a sledgehammer, so the competition is going to be tough. Can you beat him with your creativity? Well, get to it. My bet is on our community so make me proud. We'll see in a month.
Submit your photo to contest@sledgehammergames.com
(Only one photo can be submitted per email account)
Deadline: July 31st, 2011
Good luck! July's Hammer of the Month contest is on!
Written by Guy Beahm
Categories Culture
07/05/2011
Last month we asked you, specifically the YouTube community, to show your pride for Sledgehammer Games and Call of Duty by dressing up your YouTube channel. Whether this was achieved through the design of your channel background, description or video content, ultimately it was up to you and your creativity in delivering a contest winning entry.
Again, we had a lot of entries this month. Outside of giving their channels a Sledgehammer/Call of Duty wallpaper theme, some even went as far as making MW3 photoshop tutorials and custom game menu screen ideas as supplemental video content. Great stuff!
However we can only choose one winner.
So without further ado, June's Hammer of the Month contest winner is…
The DigitalWarfare247 Crew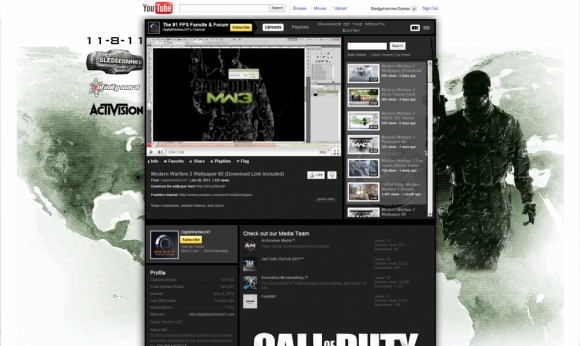 Congratulations!
You've won our famous Tool Box of Chaos. Hopefully we'll see an unboxing from them soon so all of you get to see what they've won!
Thanks to everyone who participated. Here were the runner ups:
Runner-Ups:
Raptor Claw 101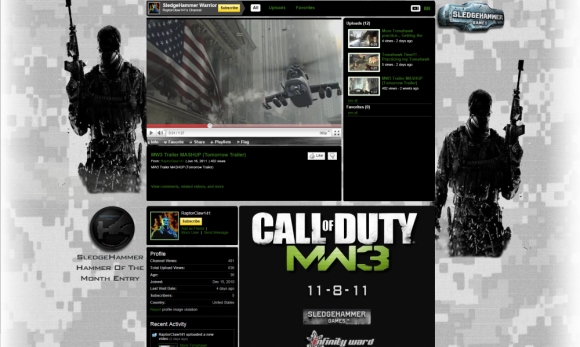 PzychOut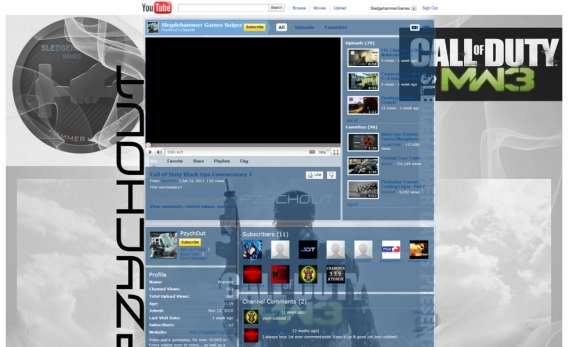 Zmarlow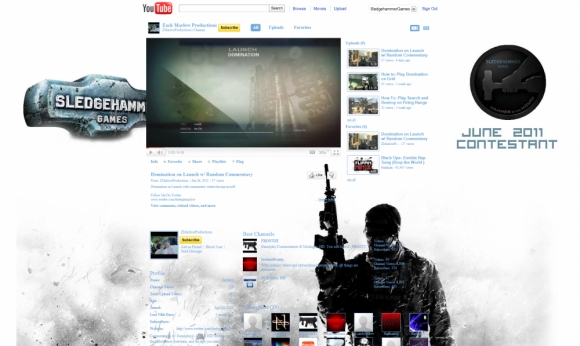 Lucious Law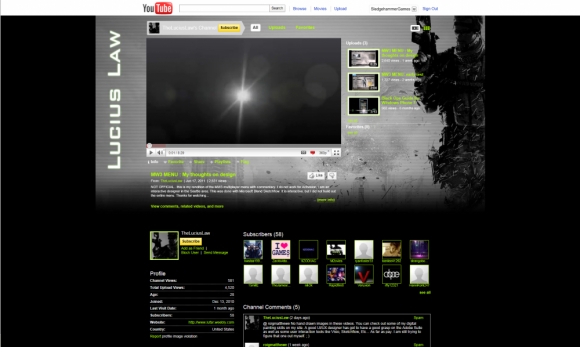 51 Caliber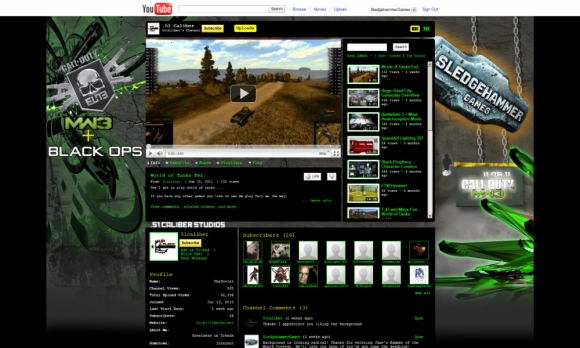 Stay tuned for the announcement of July's Hammer of the Month Contest!
Written by Guy Beahm
Categories Culture
07/01/2011
The crew here at Sledgehammer Games would like to wish you all a safe and happy 4th of July!
We thought we'd share some pictures with you from our studio's celebration. Enjoy!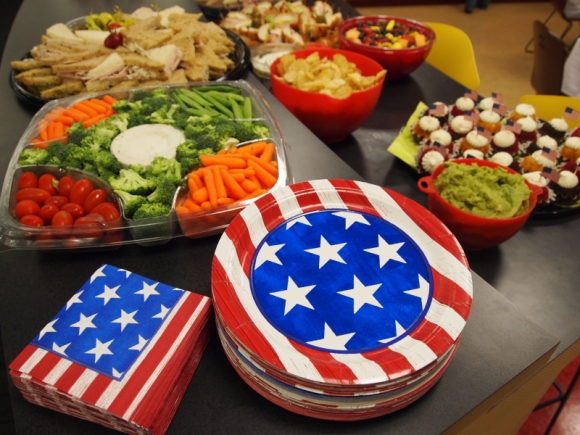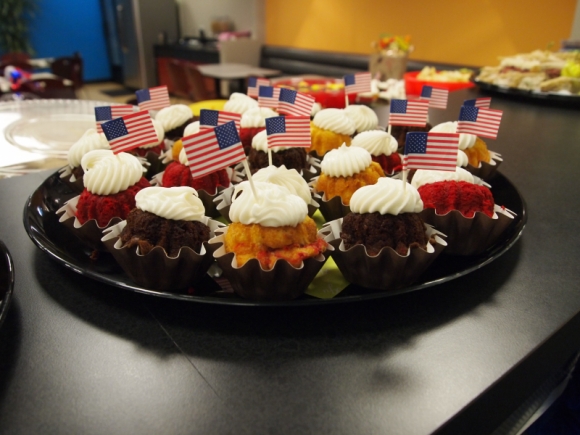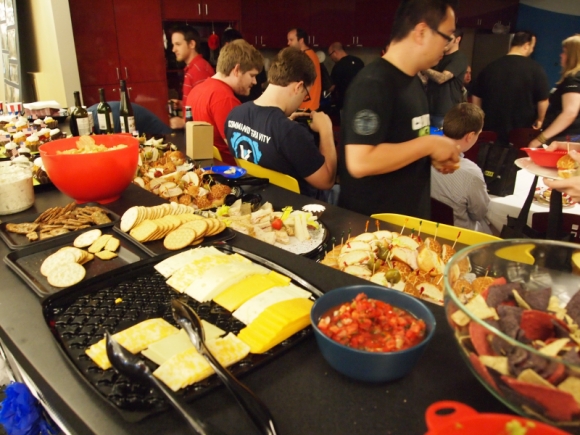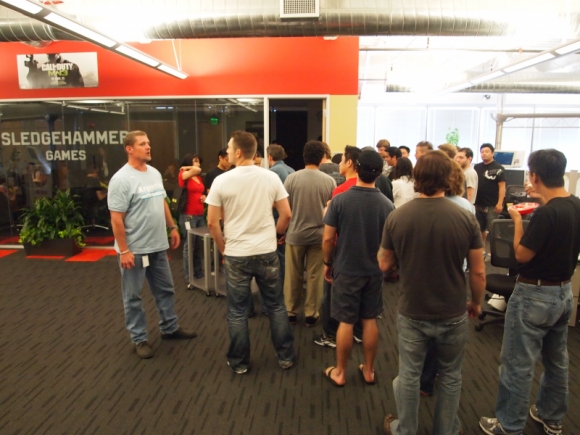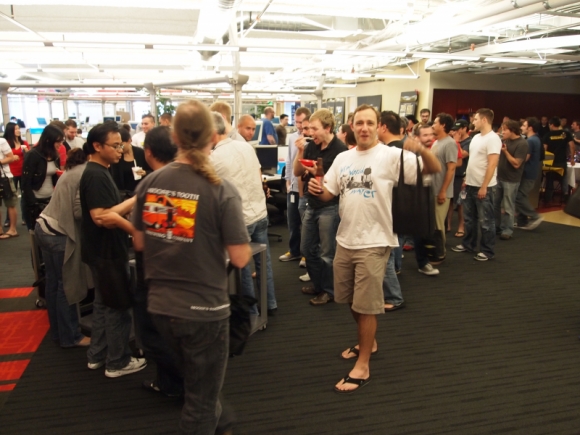 Next week, we have some fun things to talk about on our website including this: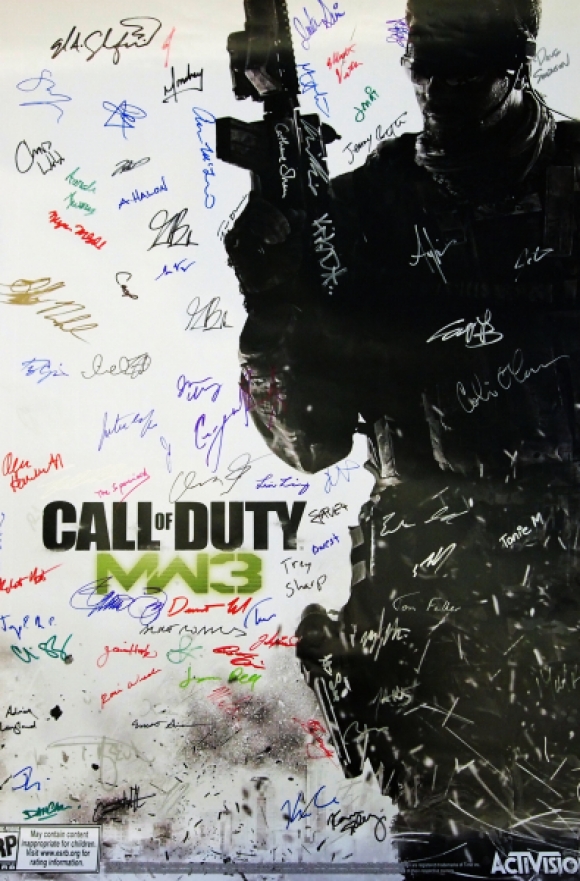 ...So stay tuned
Have a safe weekend!
-Sledgehammer Games
Written by Sledgehammer Games
Categories Culture
06/30/2011
My name is Andrew, my question for this week is: What inspired you guys at Sledgehammer Games to create your own company? [from Anna:] What exactly do you do as the studio COO?
Happy July 4th weekend, Andrew and Anna.
I've chosen to answer your questions together this week since both are commonly asked, and very much related.
Andrew, we founded Sledgehammer Games with a singular goal in mind; to deliver AAA software by building an industry leading development team and creating a studio culture built around a commitment to excellence in everything we do. Glen and I have strong ideas and convictions around the quality of the games we want to make and the values we want to instill in our teams. We are dedicated to delivering fantastic games for our fans, and to delivering a tremendous workplace for our developers and their families.
The opportunity to foster our culture in a brand new state of the art studio from a completely clean slate was inspirational. Founding Sledgehammer Games gave us the canvas to paint our studio vision, and Activision's independent studio model gave us the resources and freedom to bring that painting to life.
Knowing that our studio's first game would be brought to the tens of millions of Call of Duty fans was a major inspiration for us as well. We are both really proud of our previous game, but the draw of the fan base of Call of Duty was something special, and frankly, something rare in our industry. It's humbling. We know the expectations from the fans are higher than ever, and we don't take that lightly. I can say with complete conviction that when Modern Warfare 3 hits November 8th, 2011, the staff at Sledgehammer Games will have left nothing on the table. We'll have poured every last ounce of passion and determination into making this the best game possible, and something we are thrilled to have our Sledgehammer Games logo on.
What exactly do I do, Anna? That's a great question. Mostly, I try to keep Schofield from doing or saying anything stupid. That keeps me pretty busy making sure he can't really do or say anything…
I am kidding. Sort of. No, really I am kidding.
Everyone at Sledgehammer Games is a game maker including Glen and I. We are both very hands-on developers. Our roles span across the studio management responsibilities and the game development responsibilities. The simplest way to describe it is that Glen is the crazy guy and the head of the studio creative process. His job is to push the studio to think bigger and innovate farther. I am the pragmatic guy and the head of the studio development process. My job is to make sure we have the people, processes, and resources to achieve that creative vision. To his credit, Glen has a good sense of the business constraints. Equally, I have a lot of opportunity to influence the creative. Ultimately we push each other, sometimes quite loudly, to ensure we make the best game possible; the most innovative and highest quality possible, while still maintaining predictability around the schedule, budget, and people. That, to us, is the win state for our fans and our staff.
-Michael
Written by Sledgehammer Games
Categories Question of the Week
06/28/2011
Modern Warfare 3, Research and Development, Naval Amphibious Base Coronado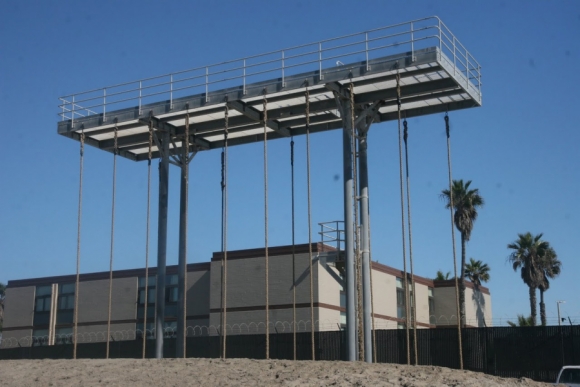 Several years ago, long before Sledgehammer Games started working on Modern Warfare 3, I was given the book The Warrior Elite: The Forging of SEAL Class 228, by Dick Couch. It was the first book, of many since, that I've read about the lore of the US Navy Seals. The Warrior Elite was a wonderfully told, thought-provoking story about the qualification process and training of a Navy Seal. Dick's telling of the trials of BUD/S training was superb, and I was moved by the sheer grit and force of will it takes to survive Hell Week and become one of the Navy's most elite fighters. Recently, I finished reading Lone Survivor, by Marcus Luttrell. Lone Survivor told a similar moving story of the trials of BUD/S and Hell Week before dropping me into a heroic survival tale of a Seal combat mission in Afghanistan gone terribly wrong. Those two books and many others, as well as the countless news reports of Navy Seal Team Six's capture of Bin Laden, are testimonies to the Navy Seals as one of the greatest assets in the US Armed Forces.
Sledgehammer Games, with Infinity Ward, puts a ton of energy into delivering the most authentic modern combat possible in an interactive entertainment experience. Our active and retired Special Operations consultants are critical resources in helping us achieve that goal. Needless to say, I was thrilled when we had the opportunity to bring a Navy Seal consultant onto the team for Modern Warfare 3. (To protect his identity, let's call him by his code name "Westbrook").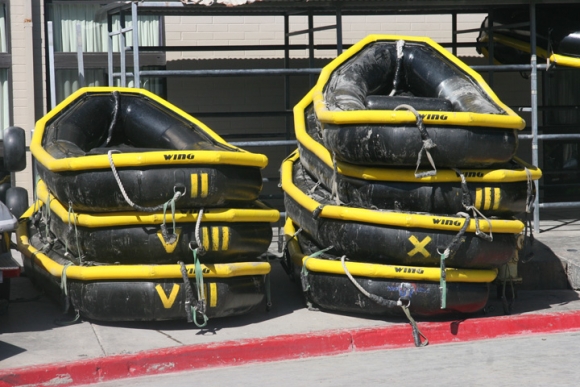 Over the course of the project, Westbrook has given us valuable insights into current Navy Seal combat tactics, as well as key feedback on mission designs, character development and dialog scripts. Westbrook also arranged a number of hands-on combat experiences, including a behind-the-scenes all access tour to Naval Amphibious Base Coronado, the west coast home of the Navy Seals and the appropriately name Hell Week location detailed in Couch's book.
We toured the armory, SCUBA training pool, hand-to-hand combat training facility, and of course the infamous O-course. Running the brutal obstacle course in person, walking across the iconic concrete grinder, seeing the helmets solemnly lined up under the ring-out bell… it brought the stories straight into vivid reality. We watched Log PT, one of the most miserable looking PT exercises imaginable; claim at least 5 ring-outs in less than 30 minutes.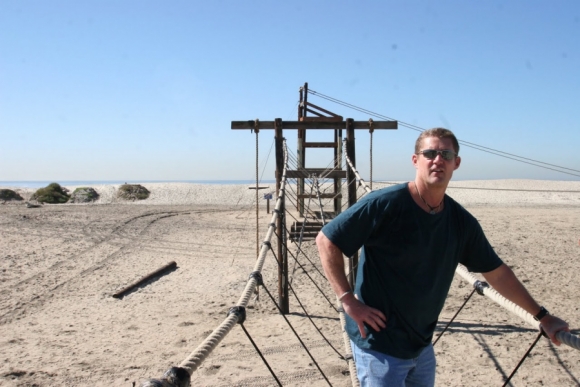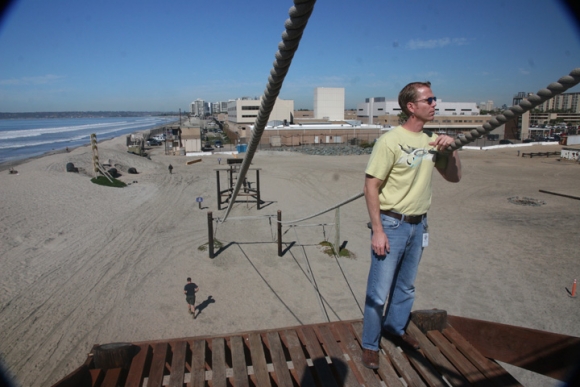 Sledgehammer Games is fortunate to have Westbrook helping us deliver something special for Call of Duty fans in November. I can't begin to describe the respect I gained for those who successfully passed BUD/S Hell Week after seeing firsthand the incredible mental and physical challenge the Seal Instructors inflict on the candidates. We are all lucky to have the dedicated men of the US Navy Seals protecting us and our freedoms. They truly are warrior elites.
Written by Michael Condrey
Categories Culture, Modern Warfare 3