05/03/2011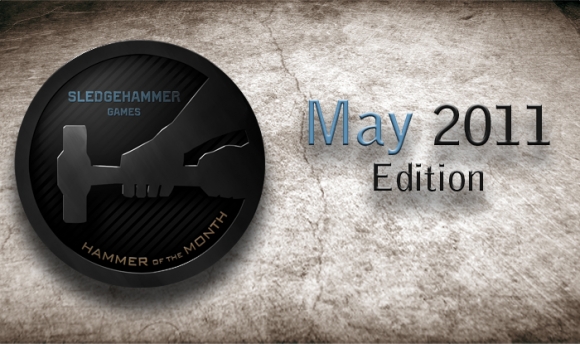 Welcome to our first Hammer of the Month contest!
Here at Sledgehammer Games we celebrate excellence. We know our fans are passionate, creative and unique. This contest is where you get to show why this community is the best!
Along with the fame that comes with being showcased on our blog, Hammer of the Month winners will also receive a random prize from the Tool Box of Chaos. What's inside this box?
It could be Sledgehammer Games apparel, a rusty nail, a signed piece of development memorabilia, a leprechaun ... who knows, it could be anything!
So who gets to claim the first ever HotM title? Let's find out:
Do you think you have the sickest gaming setup of all-time? Do you have the ultimate display of gaming passion? Does it have a Sledgehammer theme? Send us pictures and/or video links along with a description of why you have the best gaming setup to contest@sledgehammergames.com.
Deadline for submission is May 27th, 2011.
Winner will be announced at the beginning of the June contest.
Good Luck!
Written by Guy Beahm
Categories Culture
04/12/2011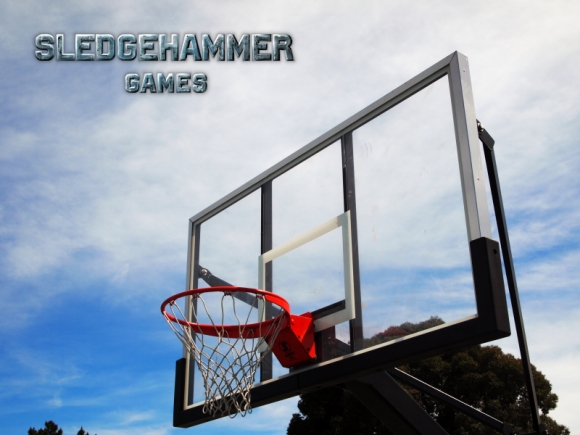 Sledgehammer Games is currently working hard at creating a fantastic Call of Duty experience. While all of our time is devoted to our particular project, we sometimes need to take a break to gain back that mental focus.
Here at Sledgehammer, some of the crew partakes in playing basketball at the local community center during lunch hour.
"Playing ball is a great way to not only build up your endurance and conditioning, but it's also a fun way to get out and interact with some of the people here at work." says Engineer David Kuo. "When you're running up and down the court for an hour or so, you don't really realize what a great workout you've gotten until it's all said and done."
Sledgehammer Games prides themselves as being not just a first-class game developer, but also a well-knitted family that embraces the experiences we have during the development process. Our culture expands into a variety of events including sports. So as time progresses, we look to expand on our growing culture by giving you an inside look in on some of the activities and happenings involved with the Sledgehammer Family.
To stay up to date on Sledgehammer Activities, please follow us on:
Don't forget, our first Hammer of the Month Contest will be announced in May on our Facebook!
Written by Guy Beahm
Categories Culture
04/08/2011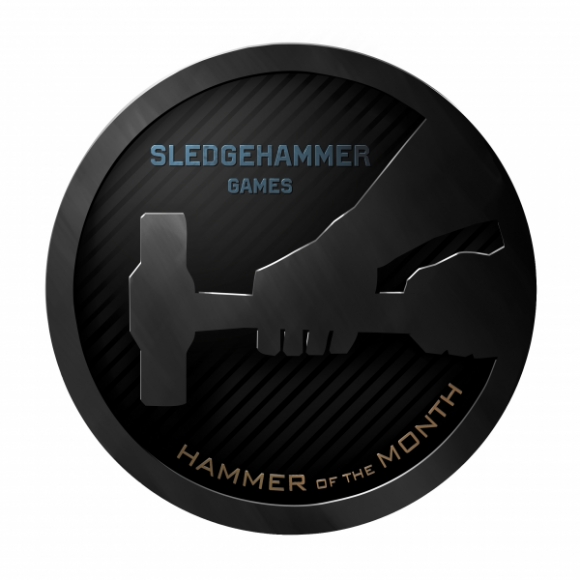 At Sledgehammer Games we strive for excellence in everything we do!
Our family of talented developers strives every day to meet the level of excellence needed to develop the greatest games the industry has to offer.
We want that extension of greatness carried over to our fans.
Introducing an inimitable following of the Sledgehammer Games Team:
HAMMER OF THE MONTH
At the beginning of each month starting in May 2011, we'll introduce a unique fan of the month contest on our Facebook Page that will allow you an opportunity to earn exclusive Sledgehammer Games prizes and memorabilia. In addition to becoming Hammer of the Month and part of the SHG family, contest winners will be showcased right here in Sledgehammer Games' Community Blog.
Are you ready to become a leader in the Sledgehammer Games Community?
Are you ready to become the Hammer of the Month?
Make sure to follow us on Facebook and Twitter to stay up to date with Sledgehammer Games news.
Stay tuned for the first contest announcement!
Written by Guy Beahm
Categories Culture
03/22/2011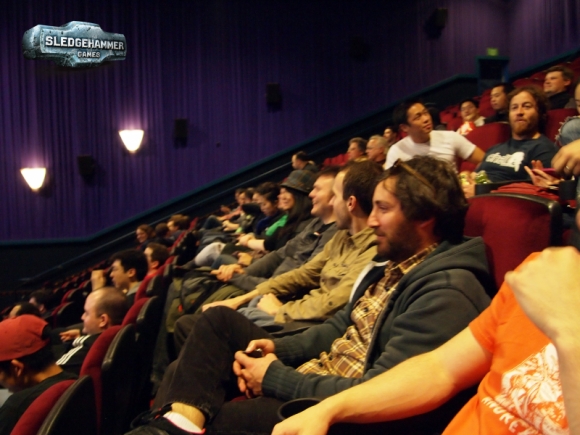 Last Wednesday, Glen Schofield and Michael Condrey took everyone from the studio to see the new action blockbuster film, Battle: Los Angeles!
"Work hard, play hard" is one of the mottos at Sledgehammer Games, according to Condrey. "The staff here has been pouring a lot of passion and energy into our current Call of Duty project and it's nice to get out of the office together and re-energize as a group."
Battle: Los Angeles takes you right into the alien invasion warzone. While the film has received mixed critical reviews, the visuals were pretty stunning. The film was full of amazing special effects, missiles, explosions, gun fire and aliens. I mean, that's all that matters right?....Right?
"I give it 5/5 stars," said Condrey. "Not only did it have a dog named Glen, but it highlighted the criminal critical skills all kids from New Jersey learn at a young age."
"Hey, I'm from New Jersey," said Schofield.
You can continue to follow the interactions between Glen and Michael on Twitter!
Written by Guy Beahm
Categories Culture
03/17/2011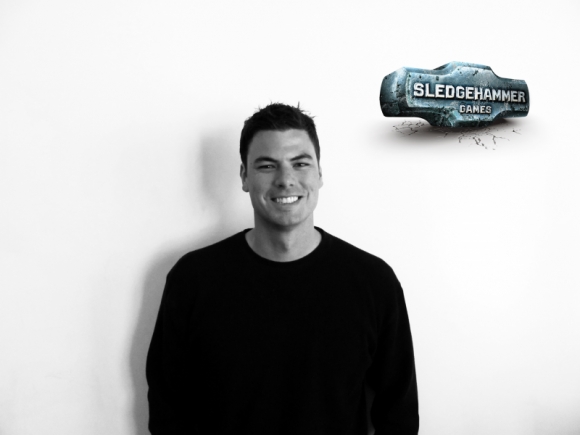 "We're pleased to officially announce Guy Beahm as our Community Manager for Sledgehammer Games," said Glen Schofield, CEO. "Guy is a perfect fit for the studio. He's a hardcore Call of Duty gamer with a background in marketing management, and is the mind behind the online personality, Dr. DisRespect. It's important to know we hired Guy for his knowledge, skills and passion for games. We did not hire Dr. Disrespect."
"I am extremely honored to be a part of such a talented group of game makers," Beahm said. "It's a dream job to join this team and I thank Glen and Michael for giving me such a great opportunity. While it was entertaining to develop content through the Dr. DisRespect character, it's time for him to retire. To my fans, thank you, I encourage you to follow me here with Sledgehammer Games."
"Guy is excited to start this new phase of his career," explains Michael Condrey, COO. "We all realize that being a part of Call of Duty is an amazing opportunity for everyone here at the studio. Guy will play an important role in helping us deliver excellence for the franchise by making sure we are listening to the passionate voices of the community."
Sledgehammer Games, formed in 2009 is currently working on an unannounced Call of Duty title.
"I'm proud to be a part of Sledgehammer Games and Activision. The opportunity to work with such fantastic people is quite humbling. My mission is to work with fans of Sledgehammer Games and Call of Duty to promote the great culture we have here as well as helping people get to know the team and the studio overall. Please come follow us on Twitter and the Sledgehammer Games' Facebook page," added Beahm.
Glen Schofield | GM, VP and Co-founder
Michael Condrey | COO, VP and Co-founder
Written by Michael Condrey
Categories People