03/15/2011
Julie Couloules recently represented Sledgehammer Games and Activision at the 2011 Game Developers Conference in San Francisco.
I always look forward to the Game Developers Conference. We host a large booth at the Career Pavilion every year, and we put months of effort into preparing for the week's events. This year we had a shiny black booth at the event, with big plasma displays and plenty of developers there to review portfolios and talk to potential candidates. We were side by side with Blizzard, and the combined Activision Blizzard presence was impressive. This year we also had an invitation only party for developers, hosted at Fluid Ultra Lounge. It was a Call of Duty focused event, with drinks and appetizers (of course!). It was a great time. To thank everyone for attending all the invitees received a collector's edition Call of Duty iPod Shuffle. Perfect for post GDC workouts!"
The best part of GDC is meeting new people, making new contacts, and hopefully making some great connections that turn into future hires for SHG and the many great Activision studios.
Last year Sledgehammer was only months old, and we made our appearance at the conference for the first time. This year we're 90+ employees strong and are working on an awesome Call of Duty title. It'll be fun to see how things shape up for GDC 2012. One thing you can count on, Sledgehammer Games and Activision will be at GDC again next year. If you missed us this time, I hope to see you next year.
In the meantime, please check out the Sledgehammer Games career page at: http://www.sledgehammergames.com/careers
You can also follow us on Twitter! - http://twitter.com/SHGames
Written by Julie Coucoules
Categories Culture
03/11/2011
The voting process to elect five new board members for the not-for-profit International Game Developers Association ends one week from today. Become a member of IGDA and help support Sledgehammer Games' GM, VP and Co-Founder Glen Schofield.
"I have been a developer and an advocate for the game industry for over 20 years." Glen says. "I have spoken at Universities, on panels, major press conferences, trade shows and many career days at Junior High and High Schools about a career in gaming. I am extremely passionate about games and I feel that the IGDA's Mission Statement and Core Values, as well as its actions, perfectly align with where I am in my career."
Glen continues, "As a developer and executive, I have seen it all and believe that my experience can contribute to evolving the industry and hopefully leave a positive impact on our community. I thank you for your time and consideration and would be honored to be on the Board."
2011 IGDA Election Board Voting Website: https://www.igda.org/elections/
Follow Glen Schofield on Twitter: http://twitter.com/GlenSchofield
Written by Guy Beahm
Categories People
02/25/2011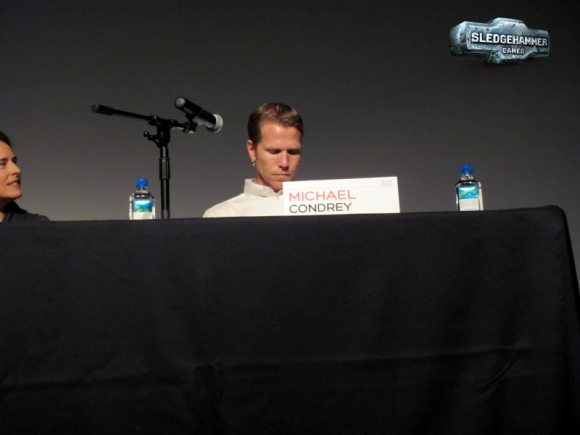 Michael Condrey joined the 2nd Annual Game Design panel discussion at the Academy of Art University in San Francisco last week. The Academy of Art offers video game design and art programs led by top industry professionals. The hands-on, interactive curriculum prepares students for creative success in the growing interactive entertainment industry.
In addition to Sledgehammer Games, the panel included industry colleagues from NCSoft, ngmoco, and OddMobb. "Right now, opportunities across the games industry are more diverse than ever and the panel represented a broad perspective." said Michael. The students were ableto hear insights from the moderated discussion, as well as ask questions of their own. Topics ranged from console, PC, mobile, and social games.
"I appreciated the opportunity to join the panel," Michael said. "The Academy has a strong program, and the enthusiasm from the students was great." "I was particularly impressed by the initiative shown by the art students who self published a hardbound book of their artwork. Chromagination (http://chromagination.blogspot.com/) is an impressive portfolio of the students' illustrations, and moreover is great show of initiative and creative drive."
More information on the Academy of Art University School of Game Design can be found here:
http://www.academyart.edu/game-design-school/index.html
Written by Guy Beahm
Categories People
01/04/2011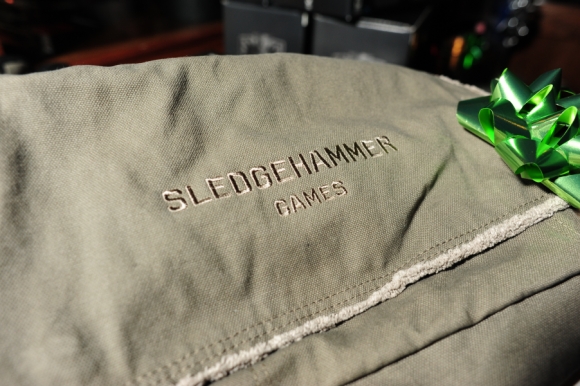 To kick off our winter break, we celebrated the holidays by taking over a beautiful jazz lounge/restaurant, "1300 Fillmore" in San Francisco's historic Fillmore jazz district. The restaurant was decked out for the holidays and was the perfect location for a classy Sledgehammer party. Everyone dressed up and snacked on a special menu provided by the restaurant.
There was also a live jazz band accompanied by the soulful singer, Lady Mem'fis.
Our photographer was Chloe Jackman.
Check out the photos from our event.
Written by Catherine Sheu
Categories Culture
12/17/2010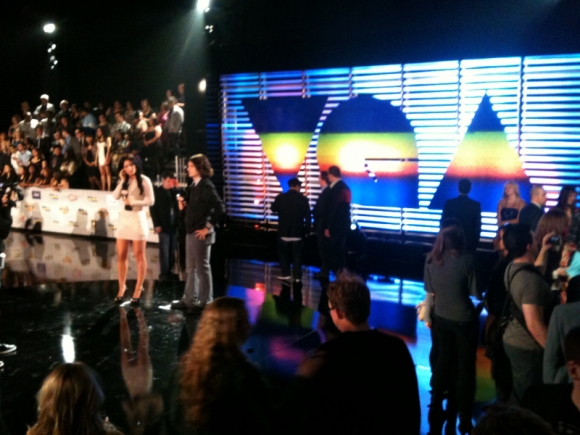 I have to admit I have never watched the Video Game Awards on Spike TV. Early on, I devotedly followed the announcements via the interweb. For the last few years I have had the chance to witness the event live, but I've never actually sat on my couch and enjoyed them the old fashioned way...on TV. Although Jack Black and Snoop performed live last year, the show just didn't quite come together. A large part of that was due to the fact it began as an outdoor red carpet pavilion on a day when LA got pounded by a torrential rainstorm which was just unlucky. However the highlight was watching Call of Duty: MW2 take Best Shooter and Best Multiplayer.
In contrast, the 2010 event was much better organized. The LA Convention Center worked well as both an indoor red carpet space, and a elegantly designed stage set. Personally, I thought Neil Patrick Harris was pretty good as the host. Happily, Call of Duty: Black Ops took home a number of awards (Congratulations to Treyarch for the well deserved recognition). I think Keighley and GameTrailers stepped up their game this year.
Whether the VGAs fully captured it or not, there is a ton of amazing talent across this industry passionately working on some remarkable games. 2011 looks to be an exciting year for gamers with a lot of really great titles lining up for the fall run. Studios continue to raise the bar, and that's a healthy motivation for all of us to continue innovating and pushing, especially here at Sledgehammer Games. I can't think of a more exciting industry to be a part of right now, and look forward seeing what great title or studio steps up and delivers the best of 2011.
In the mean time, I've already sent $60 to Naughty Dog for my Uncharted 3 preorder :)
Written by Michael Condrey
Categories People